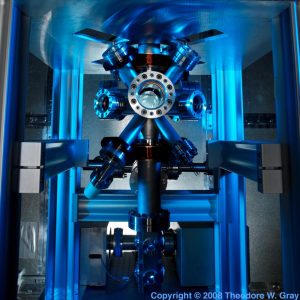 Microsemi's cesium frequency standards 5071A, TimeCesium 4400 and TimeCesium 4500 with ePRC compliance meet the level of autonomous frequency accuracy for PRS deployment in telecom networks as required by international standards.
Microsemi has introduced a number of solutions providing customers within the communications, power utilities, public safety, data center and government network markets with a secure and resilient timing environment, reducing dependency on Global Navigation Satellite System (GNSS).
The foundation of these solutions are Microsemi's Cesium atomic clocks, which provide an "autonomous frequency reference" utilizing enhanced timescale algorithms. As an example, Microsemi's recently introduced BlueSky GPS Firewall can be connected to a Cesium clock to provide extended holdover by continuing to deliver a synthesized GPS signal to downstream GPS receivers even in the case of complete loss of live sky GPS reception.
Cesium clock technology is utilized in GPS satellites, both in space and ground stations and underpin the  GPS market.