[ad_1]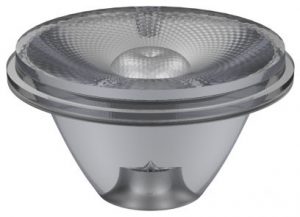 It brings the firm's colour mixing technology to its 32mm diameter form-factor, providing "state-of-the-art colour mixing for RGBW or tunable white applications", claimed Gaggione at the time. "It is also capable of great beam results with white leds, with a 10° FWHM [±5°] beam combined with 2 x 2mm ligh-emitting surface."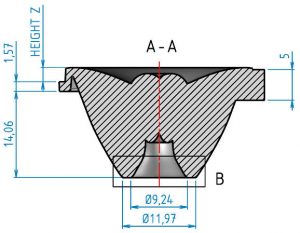 Mixing to get a smooth beam without different coloured patches means a certain amount of blurring, for want of a better word, so the firm has done well to keep the beam diameter so low – the complex cross-section might have something to do with this (see diagram).
Looking at the data sheet provided for the LLC25 combined with a Osram Ostar Stage (2.1 x 2.1mm lens-less) the spec is indeed ±5°.
Lens-less designs always give narrower beams, all else being equal.
With the lensed Cree XM-L Color, this goes out to ±7.3° – that said, I cannot confirm the die size used in this four-die package.
BTW, I only managed to find this by selecting 'High power' as the led type in Gaggione's. It failed to find the data sheet when I clicked 'Cluster high power', despite putting the correct led name in at the same time.
[ad_2]

Source link