[ad_1]

What topics have your peers been reading? There is Renesas acquiring IDT, a new Raspberry Pi-friendly AIY kit from Google to support machine learning, Kaga Electronics buying 70% of Fujitsu Electronics, Intel's process technology and a BASIC use for Arduino…
Here they are, in reverse order: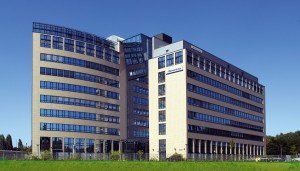 5. Renesas pays $6.7 billion for IDT
"This acquisition will bring us complementary, market-leading analogue mixed-signal assets and an incredibly talented group of professionals to help us boost our embedded solution capabilities," says Renesas CEO Bunsei Kure.
4. DevBoard Watch: Google's AIY Edge TPU Boards are Raspberry Pi friendly [Gadget Master]
The first two AIY kits supported relatively low-fi sound and vision processing – AIY Sound and AIY Vision respectively – and this one is aimed at supporting machine learning inferencing. And again it can be used with a Raspberry Pi Zero.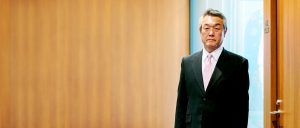 3. Kaga buys Fujitsu Electronics
Kaga Electronics is to buy 70% of Fujitsu Electronics Inc. (FEI) from Fujitsu Semiconductor (FSL) and plans to also acquire the remaining 30% shares held by FSL by the end of 2021. Kaga has been expanding its EMS business. The acquisition of FEI is part of the effort find growth.
2. Intel Losing Control Of Process Technology [Mannerisms]
Is Intel on the slippery slope to fablessness? It seems an outrageous question to ask about a company co-founded by the progenitor of Moore's Law. But this week's news that it is putting out leading edge chips to foundry on TSMC's 14nm process shows how precarious is Intel's control of its process technology.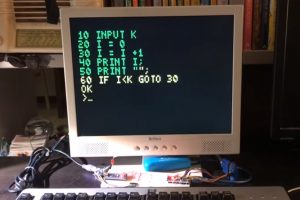 1. Arduino runs BASIC with colour output [Gadget Master]
I flagged this one in the "Tweets of the Week" section of Electronics Weekly magazine, from the Arduino team, but it's worth highlighting in a bit more detail. They are highlighting an Arduino-based retro 8-bit computer capable of running BASIC, with an output signal in color for a VGA monitor.
[ad_2]

Source link