[ad_1]

What topics have your peers been reading? Well, never let it be said there isn't an appetite for technical content among our readership…
There is a HD automotive camera module reference design from TI, Hitachi developing a SiC-based 'TED-MOS' (Trench-Etched-Double-Diffused MOS), hydrogen fuel cells for cars and reported Qualcomm lay-offs…
Here they are, in reverse order: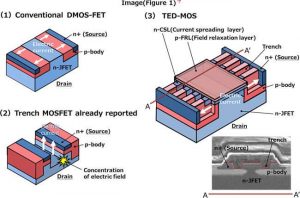 5. Hitachi develops TED-MOS
Hitachi has developed a SiC-based 'TED-MOS' (Trench-Etched-Double-Diffused MOS) device using a fin-structured trench MOSFET based on the conventional DMOS-FET.
4. Omnivision, TI and Leopard Imaging develop HD auto camera
OmniVision, Leopard Imaging and TI have developed a HD automotive camera module reference design using OmniVision's OX01B40 image sensor plus image signal processor SiP, as well as TI's DS90UB933-Q1 or DS90UB935-Q1 serializer chip and TPS65000-Q1 PMIC.
3. China buys first EUV machine
China has ordered its first EUV, machine, reports Digitimes. It will be used to make 7nm geometry ICs and, according to unnamed industry sources, the purchaser is SMIC, and delivery due next year. ASML tells us its sales in China are subject to the Wassenaar Arrangement on Export Controls for Conventional Arms and Dual-Use Technologies.
2. Hyundai and Audi team up on hydrogen fuel cells for cars
"Hydrogen has been talked about as the ultimate solution for zero emissions in the auto industry for decades," says says Hyundai Motor vice chairman Woong-chul Wang, "there was reluctance because the technology of fuel-cell vehicles wasn't mature enough, but now it is."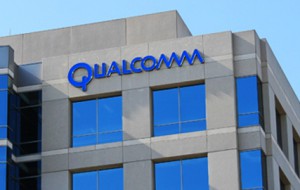 1. Qualcomm lay-offs reported to have started
Qualcomm is reported to have started a big lay-off programme. Layoff.com, a site which claims to represent affected Qualcomm employees, reports jobs being moved to India. Official announcements are anticipated at the October financial reporting round.
[ad_2]

Source link