[ad_1]

What topics have your peers been reading? There is the CPU to be featured in a supercomputer being developed by Fujitsu and RIKEN, ARM's two-year roadmap, five-colour televisions, Samsung's lead over Intel for semiconductor sales and D-Wave quantum computing…
Here they are, in reverse order: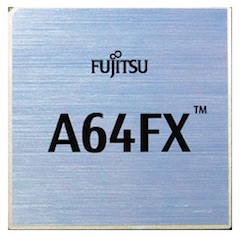 5. Fujitsu announces supercomputer CPU
Fujitsu has announced the specifications for the A64FX CPU to be featured in the post-K computer, a supercomputer being developed by Fujitsu and RIKEN as a successor to the K computer, which achieved the world's highest performance in 2011. The organizations are striving to achieve post-K application execution performance up to 100 times that of the K computer.
4. ARM discloses two-year roadmap for CPUs
Breaking with tradition, ARM has announced a roadmap for its client CPUs, and plans for a new CPU later this year and the company's plans to meet the demands of 5G and always-connected devices. Following the release of Cortex-A76 in May this year, Arm will deliver a CPU, codenamed Deimos to partners later this year, according to the roadmap.
3.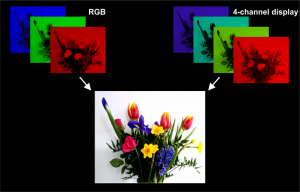 RYGCV instead of RGB for better sleep
Taking the blue phosphors out of traditional RGB displays and adding yellow cyan and violet to make a five-colour televisions, for example, could strongly reduce sleep disruption from late-night viewing without noticeable changes in image quality, according to research by the Universities of Manchester and Basel – and the display could be switched to an increased wakefulness mode.
2. Samsung extends lead over Intel to 22%
All but four of the top 15 companies had double-digit year-over-year growth in 1H18. Moreover, seven companies had 20% growth, including the five big memory suppliers (Samsung, SK Hynix, Micron, Toshiba/Toshiba Memory, and Western Digital/SanDisk) as well as Nvidia and ST.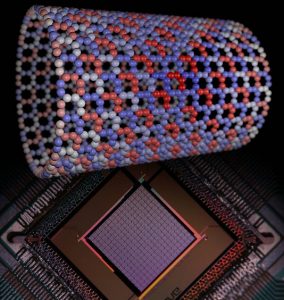 1. Quantum computer does something
Several huge organisations have bought D-Wave computers – including Google and NASA (Lockheed-Martin even up-graded its D-Wave system) – but, in a world where folk are having trouble quantum-coupling a handful of qubits, there remain questions over whether D-Wave's are 'proper' quantum computers – whatever than might mean – and if someone would like to comment below and help Electronics Weekly on this one, please go ahead.
Let the latest news, products and blogs – come to you, instantly. Get the Electronics Weekly RSS feeds, delivering new articles as they are posted, whether to your browser or favourite Feed Reader.
[ad_2]

Source link