[ad_1]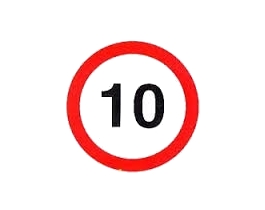 What clicked with your peers? What pick of the stories may you have missed? Let's see (all rankings are courtesy of Google Analytics).
The answers include Google's AIY voice recognition kit (its launch and relaunch), a DIY home alarm system, an Arduino garage parking assistant, Android Things for the IoT and a new Boston Dynamics robot. No prizes for spotting a Raspberry Pi theme!
As always, let's take it in reverse order, for maximum suspense. The most popular posts written in 2017 are:
10. How to build an Arduino Garage Parking Assistant, Part II
9. The Internet of Lego, powered by Raspberry Pi, Arduino and Node-RED
8. element14 turns on the Pi Desktop
7. Getting a Handle on latest Boston Dynamics robot
6. Raspberry Pi leads changes in Google's latest IoT Android Things
5. Welcome, the wireless Raspberry Pi Zero W
4. How to build an Arduino Garage Parking Assistant, Part I
3. How to build your own Raspberry Pi home alarm system
2. Google turns to Raspberry Pi for Do-it-yourself AI
1. Google relaunches voice recognition kit for Raspberry Pi
That's the top ten for 2017. And thank you to all Gadget Master readers for clicking and reading!
[ad_2]

Source link