[ad_1]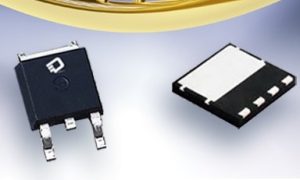 D3 Semi has a product roadmap which includes devices combining mixed-signal functions with high-voltage switching devices.
In addition to supporting power markets in the Americas and Europe, D3 Semi has a presence in Asia through its affiliate company, D3 Asia.
Scott Carson, vice president of sales and marketing for D3 Semiconductor, writes:
"Mouser's global footprint and focus on supporting design engineering efforts fit well into D3's go–to–market strategy."
Initially available from Mouser, D3 Semiconductor's +FET 650V superjunction power mosfets.
These mosfets feature low on-state resistance (RDS-ON) ranging from 32 milliohm to 1000 milliohm.
Each device in the family is also 100% avalanche tested at the industry's highest avalanche current levels during production to ensure the most robust solution for even the most demanding applications.
The devices also meet the JESD 22 standard for electrostatic discharge (ESD) performance and are high temperature reverse bias (HTRB) stress tested at over 3,000 hours.
[ad_2]

Source link