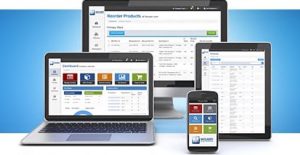 Users will be able to manage and track their stock of electronic components and related supplies. Using the iOS and Android apps they scan barcodes as well as print bin labels directly from the application.
The tool is free for any customer with a My Mouser account on the distributor's website.
Hayne Shumate, Mouser's senior vice president of internet business, writes:
"Our university-based customers requested a tool to help them manage their in-house inventories. This tool was created with them in mind but can be used by any organisation or company that needs to manage small to medium size inventories."
The inventory management tool can be accessed from any web browser or through the new mobile app for both iOS and Android devices.
With the tool, users can manage part numbers and inventory levels, generate inventory reports, and import current product inventory data from spreadsheets. The tool also provides check-in/check-out functionality, which helps organisations track shared tools such as scopes or soldering equipment.
Another capability of the tool is to match products in a customer's inventory to Mouser part numbers.