[ad_1]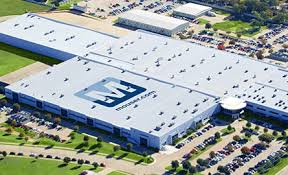 The module is a custom-designed, solderable module small enough to fit in designs with limited space.
The module is based on a Rockchip RK3288 processor – a 1.8GHz, quad-core Arm Cortex–A17 system-on-chip (SoC) with a 600 MHz Mali-T764 GPU.
The feature set of the SudoProc SoM includes 4 GBytes of dual-channel, 1066 MHz LPDDR3 RAM, an embedded security engine, and a Gigabit Ethernet controller.
It provides 32 GBytes of onboard eMMC 4.5 storage that is expandable up to 512 GBytes on demand.
The module supports a variety of embedded operating systems including Android 5.0 to 8.0, Yocto, Debian, Ubuntu and SudoOS — a Linux-based operating system developed in-house for single-event applications.
The module offers a variety of interfaces, including a USB 2.0 host and OTG, five UARTs, five I2Cs, three SPIs, four PWMs and up to 100 general-purpose inputs and outputs (GPIOs), which are programmable as interrupt inputs.
The module provides eDP and HDMI 2.0 support with up to 4K (60 fps) of 10-bit H.265 video decoding as well as SPDIF and I2S/PCM for audio support.
[ad_2]

Source link