[ad_1]

Update: MWC 2017 is in full swing! All of the phones that are going to launch at the show have been announced – including the LG G6, new Nokia 3310, Sony's premium line up and Moto's latest offerings. We have updated this complete guide to MWC with all our news, reviews, opinion and more. There's still lots to come, so please keep checking back. 
MWC 2017, or Mobile World Congress 2017 to give it its full name, is the world's biggest phone show, and this year it's happening right now – from February 27 to March 2.
Many of 2017's most high-profile handsets have been announced over the course of the show, including the , Huawei P10 and LG G6; but it's not just phones that have been announced, there's new tablets from Samsung and Lenovo and Huawei smartwatches all getting an airing.
We've collected all the new announcements, rumors and speculation on what we're expecting to see at MWC 2017, so read on below for our constantly updated guide to what to expect.
Cut to the chase
What is it? The biggest phone show of 2017
When is it? February 27-March 2 in Barcelona
The launches of MWC 2017
All the phone, tablet and wearable launches of MWC so far…
LG at MWC 2017
LG G6
The LG G6 was the first big phone to be announced at MWC 2017. Modular is out and in its place is a phone that's pretty much all screen. LG has managed to squeeze a 5.7-inch screen – QHD+ FullVision display with an 18:9 aspect ratio – on to a handset that feels like it's been built for a 5.3-inch screen. The new design does mean that the battery is sealed within the chassis now. What you get is a bigger battery, though, at 3300mAh. There's 32GB on-board storage and two 13MP cameras – ones on the front and back.
This is a first in a smartphone and a great move by both LG and Dolby – bringing what's arguably the best HDR tech on the market to phones. All of this is powered by a Snapdragon 821 chip.
LG X Power2
LG also announced the LG X Power2 – a phone that claims to have two days' worth of battery power – this is because it has been given a 4,500mAh battery pack. Our reviewer felt the phone had an attractive design but it's limited in storage and doesn't feature a high resolution screen. There's a respectable 13MP rear shooter on the X Power2 and a 5MP for selfies.
Sony at MWC 2017
Sony Xperia XZ Premium
Sony launched four phones at MWC 2017, focusing on developing its XZ brand into a premium smartphone option and also offering a more budget-friendly XA line-up.
The Sony Xperia XZ Premium is Sony's flagship and comes packing excellent innovation in the screen. All of this will come at a cost, though – so we're holding our breath until Sony releases prices. The XZ Premium sees Sony sticking to a 4K screen. It uses a Snapdragon 835 chipset, has a sizeable 5.5-inch 4K display with HDR, Android 7.1.1 and to top it all off, there's top-end water resistance as well.
Sony Xperia XZs
The Sony Xperia XZs is a strange beast. It's not the company's flagship but it's not a mid-range model either. Its smaller than the other XZ models and comes with a lower spec – it uses the Qualcomm Snapdragon 820 rather than the new Snapdragon 835. The screen is Full HD and 5.2 inches in size and its been given the same 19MP camera sensor as its more expensive brethren. 
Sony Xperia XA1
The Sony Xperia XA1 range for Sony is pitched at a younger phone owner. It's got a 6-inch screen which puts it into phablet territory. It's got a 23MP rear sensor and 8MP sensor too. This is the tech that was on Sony's 2015 range, so it's good to see it trickle down into its mid-range phones. 
The screen is 1080p and there's 3GB of Ram on board, which means it shouldn't grind to a halt too often. 
Sony Xperia XA1 Ultra
The Sony Xperia XA1 Ultra is a similar phone but you get a 16MP camera on the front, perfect for those selfies. There's no word as to whether these phones will come to the UK and US but we are currently speaking to Sony to see what the situation is. 
Sony Xperia Ear open style
It's far too early to really know whether giving these concept hearables will be worth buying but the Sony Xperia Ear open style do look pretty cool. If they're great for sport then that will go a long way to making them useful, as being able to hear music and the crowd / marshalls in a race is a must-have element for any runner that's been nearly run over by a car.
Samsung at MWC 2017
Samsung Galaxy 8 tease
A new Samsung Galaxy flagship is often the highlight of MWC, but this year we knew we weren't going to get one, as the company had confirmed that the Samsung Galaxy S8 wouldn't be present, which also meant you could count the Galaxy S8 Edge out.
But Samsung still wanted to make the S8 the star of the show by teasing what is not confirmed but almost definitely is its new flagship. In its conference, it put up an image that said: Unbox your Phone and that there will be an event both in London and New York for a new Galaxy on 29 March.
The graphic teased a phone that will be almost bezel free, so expect a brand-new design from Samsung.
Samsung Galaxy Tab S3
When it comes to actual real devices, Samsung launched the Samsung Galaxy Tab S3 at MWC 2017. The tablet is a bit of an iterative update, but that's no bad thing. What you get is a light tablet at 429g and 6mm thing, one that has 32GB of on-board memory, uses USB Type-C and a 9.7-inch display – sadly not AMOLED but still a lovely 2048 x 1536 QXGA spec. Oh, and you also get a bundled S-Pen.
If you don't like that S-Pen, then you will love the team up between Samsung and pencil manufacturer Staedtler. They have created an S-Pen that looks like an old-school pencil. It has a great retro look!
Samsung Galaxy Book
Samsung also announced a new 2-in-1, the Samsung Galaxy Book. Essentially an update of the Tab Pro S, the Galaxy Book leans in on creativity and versatility much like the Microsoft Surface Book, and comes in two sizes: a 10.6inch model (with dual-core Intel Core m3 at 2.6GHz) and 12-inch version (with a dual-core Intel Core i5 at 3.1GHz). This device also comes with a S-Pen, which is a first for a Windows product.
Huawei at MWC 2017
Huawei P10
We always new the Huawei P10 and Huawei P10 Plus were coming to MWC 2017 as they had been confirmed a while back. But, now the phones are official we have had a play.
The Huawei P10 is a limited upgrade to a major player. It's the company's flagship and while it's a decent contender against the giants of the mobile world, if you already have the Huawei P9, there may not be enough here to get you to upgrade.
Design wise, it has been tweaked. It's lost the curves of the P9, opting instead for a device that's easier in the hand. There's also now a fingerprint sensor on the front of the phone. Inside, the phone is powerful, thanks to the Kirin 960 chipset. The camera has been upgraded too. 
Huawei P10 Plus
There's a 12MP color sensor working in tandem with a 20MP monochrome version. So, some decent changes. Unfortunately that can't be said about the screen – as the P10 has a Full HD screen. If you want to go QHD, then you need to opt for the Huawei P10 Plus.
Huawei Watch 2
As well as the two phones, Huawei also launched two new smartwatches: the Huawei Watch 2 and Huawei Watch 2 Classic. 
The Watch 2 comes with an impressive suite of sensors and improved battery life, but the design may keep you waiting for what comes next. That's because the design is very much sports focused. But then so are the features. There's GPS, a heart rate monitor and it's splash and dust proof. 
Huawei Watch 2 Classic
If you fancy something that looks, well, more like a watch then the Watch 2 Classic is a more basic version of its bedfellow. Both watches run Android Wear 2.0 so expect Google Assistant smarts, and there's NFC on board too.
ZTE at MWC 2017
ZTE Gigabit
Stealing the MWC 2017 crown for hyperbole is ZTE, with the ZTE Gigabit. Announced at the show, the phone is said to be 'the world's fastest smartphone'. It reckons the Gigabit is able to reach download speeds of 1Gbps, or ten times current smartphone speeds and this is all thanks to 'a Pre5G Giga+ MBB solution'. This is essentially ZTE trying to latch on to the future 5G generation of smartphones.
The ZTE Gigabit is a prototype at the moment, but shows just what the company is capable of. Unless you are at MWC 2017, though, you will have to wait until at least 2018 to see the benefits of this new technology.
ZTE Blade V8 Mini
Instead of just announcing vaporware, ZTE did also reveal two new phones: the ZTE Blade V8 Mini and the ZTE Blade V8 Lite. 
The ZTE Blade V8 Mini is essentially Android Nougat and a Full HD display on the cheap. It's a smartphone that's light on powerful specs, but provides a more than adequately bright 1080p display. 
ZTE Blade V8 Lite
It's trying to rival the Moto G5 and is a more lightweight version of the ZTE Blade V8 Pro. An even more lightweight version is the ZTE Blade V8 Lite. It's got a a dual lens camera and Full HD screen but the specs aren't as good as the Mini.
Motorola and Lenovo at MWC 2017
Moto G5
Now under the watchful eye of Lenovo, the Motorola brand has enjoyed the past few years, tearing up the budget end of the market and more recently making a convincing play at the high-end as well with its Moto Z fleet of devices.
Motorola has just confirmed the Moto G5 and Moto G5 Plus, two new budget handsets from parent company Lenovo that are perfect for anyone looking for a low-cost, relatively high-spec phone upgrade in the near future.
Both phones will be released in March of this year with prices starting at €199 (£169, AU$330) for the Moto G5 and €229 (£195, AU $315) for the Moto G5 Plus. 
Moto G5 Plus
The Moto G5 Plus and G5 phones have metal bodies as well as fingerprint scanners, Android 7 software and Full HD displays. 
Both phones also get access to Google Assistant voice technology. These are the cheapest phone on the market that includes Google Assistant too. If you're a fan of Android pay, however, you'll have to pick up the G5 Plus as the standard G5 doesn't support NFC. Interestingly Motorola has announced that going forward its devices will support Amazon's Alexa voice service. Details are scant but you can read more here. 
Lenovo Tab 4
Moto's parent company Lenovo also launched the Lenovo Tab 4. It's a device that puts value ahead of tech specs, but its first-class design basically makes up for it. The Tab 4 8 and 10 feature a Qualcomm MSM8917 quad-core processor, a 1280 x 800 display, 2GB of RAM. And the Plus varieties amp things up to the Qualcomm Snapdragon 625.
Nokia at MWC 2017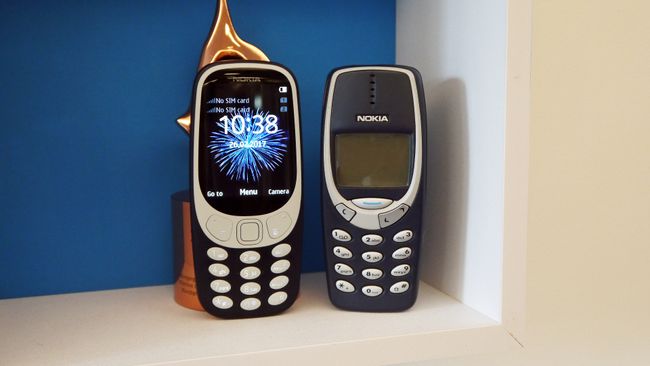 Nokia 6
Yes, you read that right – Nokia. The phone division of the famous brand is now owned by HMD, and at its February 26 event it revealed not one, not two but three new smartphones. And one exciting update to an old classic. All of them will be released in Q2 of this year, meaning sometime between April and June, but exact timings and locations will be revealed nearer to the time.
It's already launched the Nokia 6 in China, and now it's been revealed the Nokia 6 will be getting a wider release alongside the Nokia 5 and Nokia 3.
All  three handsets are affordable with solid features and stylish designs. 
The Nokia 6 is the high-end release with with a 5.5-inch full HD display, Snapdragon 430 chipset, 3GB of RAM, 32GB of internal storage, 16MP rear camera, 8MP front camera, fingerprint scanner and a 3,000mAh battery. It's not flagship specs, but at €229 (around $240, £195, AU$315) it's not flagship prices either.
Nokia 5
The Nokia 5 is the middle sibling being slightly more compact than the Nokia  6 but offering a few more features than the Nokia 3.
It comes with a  5.2-inch HD display, Snapdragon 430 chipset, 2GB of RAM, 16GB of internal storage, 13MP rear camera, 8MP front camera, fingerprint scanner and a 3,000mAh battery.
Nokia 3
The Nokia 3 is the most basic of the new smartphones, offering the fewest features but also the lowest price. It has a 5-inch HD display, MediaTek quad-core chipset, 2GB of RAM, 16GB of internal storage, 8MP rear camera, 8MP wide-angle front snapper and a 2,650mAh battery.
It doesn't have a fingerprint scanner or the same high-performance chipset as the 5 and 6 but it still runs pure Android making it a great phone for anyone on a budget.
Nokia 3310
Last but not least is the throwback phone. The new Nokia 3310. The original 3310 launched 17 years ago but it's still fondly remembered.
You won't find a touchscreen, Android or Windows, cameras or apps here. This is a phone that's faithful to the original. 
It's even faithful in terms of pricing at just €49 (around $40, £35, AU$55).
The design is more of an update that a makeover, making the already pocketable phone slimmer and lighter.
Other additions over the original include a headphone jack at the top and a microUSB port on the base for charging. There's also a microSD slot under the removable rear cover which supports cards up to 32GB in size.
The new Nokia 3310 will be available in four colors; the original blue and grey along with the newer, and brighter yellow and warm red.
Blackberry
BlackBerry KeyOne
BlackBerry was relatively low key at MWC this year, but the business-focused phone manufacturer did offer up one new phone: the BlackBerry KeyOne. Its a phone with an odd name, an odd design and is all round just a bit odd. The full physical keyboard will interest hardcore fans, but there are better Android phones on the market for the general public.
Alcatel
The Alcatel A5 is an affordable smartphone that makes the grade, but doesn't do much to go beyond it.Its Light Show cover (which uses LEDs) is a nice point of differentiation, but it's bolted onto an average Android smartphone and there are better options for your money at this price point.
Haier L7
The Haier L7 has been packed with some decent tech. The 5.5-inch FHD display is colourful and perfectly crisp, while 3GB of RAM and an LTE-ready octa-core processor means it's no slow coach. But the Haier L7 is reminiscent of every other smartphone you've ever seen. It's just all a bit 'meh'.
Porsche Design
Some pairings look weird on paper, but the result winds up something that makes total sense the moment you lay eyes on it. The Porsche Design Book One is one of those results. The Book One is about as alluring as Ultrabooks come, pairing a stunning design with performance that will likely stack up with the leaders, like the Microsoft Surface Book. Keep your eyes on this one.
MWC 2017: our take
TechRadar's best features, news and discussion points on this year's MWC. Warning: may contain phones. Lots of phones.
MWC news you might have missed
Head to Head: the phones of MWC 2017 versus their counterparts
Our take: MWC 2017 opinions and long form
MWC 2017 phone rumors
A round up of the best rumors and what we wanted to see from MWC 2017, before the show started.
HTC 11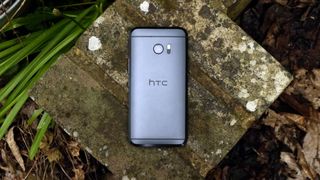 While the HTC 11 was rumored for MWC 2017, it now looks unlikely that we'll see it there, as HTC has suggested as much, and as the company already has a new high-end handset in the form of the HTC U Ultra.
Rumors about the phone are starting to build though, with talk of a 5.5-inch QHD edge-to-edge screen, a metal body, a Snapdragon 835 chipset, a 12MP camera and a big 3700mAh battery.
Those specs would make for a true top-end phone, but we're also hearing more out there rumors that could make the HTC 11 extra special if they're accurate. These include talk of a massive 8GB of RAM, a curved screen and 256GB of storage.
Even more ambitiously, the HTC 11 might sport 'Sense Touch' – a feature shown off in a leaked video, which allows you to interact with the handset by swiping or tapping the metal frame along the edge of the phone.
Possible interactions include tapping to take a picture, or swiping to adjust the volume or change the brightness.
It's all about the mid range
Along with a selection of high-profile flagships we're sure to see several low-end to mid-range phones, as well as high-end ones from less well known brands.
HTC and LG both unveiled several handsets at MWC 2016, while Alcatel, Microsoft, Xiaomi, Meizu and HP also had phones on show. We won't necessarily see the same selection of brands in 2017, but we'd expect a wide range of handsets will be present.
One company we're not expecting to see is Xiaomi, as it's apparently skipping the show.
Smartwatches, tablets and more
While MWC tends to mostly be about the phones, that's not all that gets announced, with tablets, VR headsets, smartwatches and other devices also often revealed.
This could include the aforementioned Samsung Galaxy Tab S3, the long-awaited Sony Xperia Z6 Tablet (likely with a new name), the Huawei Watch 2, and a handful of new LG smartwatches.
What we want to see
We've covered what we expect to see, but there's plenty more that we want to see and the following five things top our list.
A foldable phone
It feels like we say this every year, but we're going to keep saying it until it happens, and it actually might happen this year, as Samsung is rumored to be launching two foldable handsets in 2017, though not necessarily at MWC.
There have been foldable concept and prototype phones popping up for years and with curved displays now a mainstream thing this is the obvious next step. If a commercially available folding phone launches at MWC it could easily be one of the highlights of the show.
Long-lasting batteries
This is the other thing we're always wishing for, and while the occasional handset will come along that can stretch to two days of life, such phones are few and far between.
Hopefully at MWC 2017 we'll see high-profile handsets that put a long-lasting battery ahead of ever slimmer designs. Wireless and fast charging have become more common features in recent years, but they're no substitute for a battery that simply doesn't need charging as often.
4K displays
4K screens on smartphone sized displays are unnecessary for general use, but with Samsung pushing its Gear VR platform, Google launching Daydream and many smartphone makers having VR headsets of their own, it's clear that virtual reality is going to become an increasingly big part of the smartphone experience, and when you've got a phone strapped to your face every pixel helps.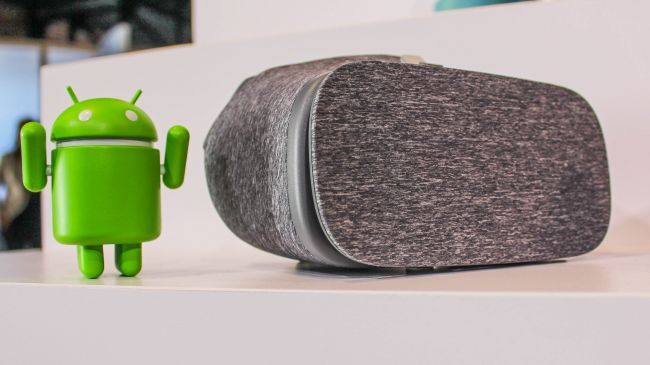 All the flagships
MWC 2017 will only be as memorable as the phones that make an appearance, so it would be great to see a wide range of flagships. This would also give prospective buyers a clear view of their options, rather than making them wait for other flagships to be announced later in the year, or risk missing out.
An exciting Android tablet
It's been a long time since the last truly exciting Android tablet, and it would be great if a real iPad Pro rival showed up at MWC 2017.
If one does it's likely to be made by Sony or Samsung, as other than the Pixel C and the dormant Nexus range they're the biggest players in Android tablets. We're not particularly expecting one, but it would be a nice surprise.
One thing we won't see at MWC is the iPhone 8
[ad_2]

Source link