[ad_1]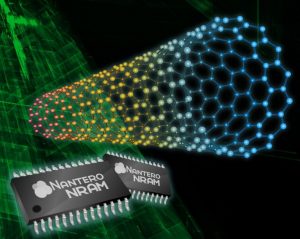 Nantero has raised $21 million bringing its total VC backing to $110m.
The company currently has more than a dozen partners and customers in the consumer electronics, enterprise systems, and semiconductor industries actively working on CNT-based NRAM.
The new funding will enable the company to support these partners in bringing multiple products into the market, while also enabling new customers to begin development.
"This round enables Nantero to accelerate its pace in product development, especially of its multi-gigabyte DDR4-compatible memory product," said David Poltack of lead investor Globespan Capital Partners, "Nantero has multiple industry-leading customers who would like to receive NRAM even sooner. The fact that several of these customers, as well as key partners in the ecosystem, have decided to also invest is a strong sign of confidence given how well they know Nantero and its product from years of working together."
"The customer traction we've achieved has been overwhelming, as evidenced by our recent announcement that NRAM had been selected by both Fujitsu Semiconductor and Mie Fujitsu Semiconductor," says Greg Schmergel, Co-Founder & CEO of Nantero, "with this additional funding, we will be able to help these existing customers speed their time to market while also supporting the many other companies that have approached us about using Nantero NRAM in their next generation products."
The licensing agreement between Fujitsu and Nantero covers joint development and licensing of ultra-fast, ultra-high-density CNT NRAM. Fujitsu's initial product will be a 55nm embedded memory based on planar NRAM scheduled to enter the market in 2018.
[ad_2]

Source link