[ad_1]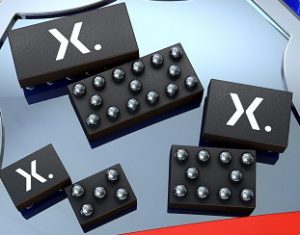 PCMFxUSB3S, PCMFxHDMI2S and PESDxUSB3S are the parts, where x is the number of channels. They come with the same footprint as ESD-protection-only products.
"System engineers will benefit from having a single device instead of two – common mode filter plus ESD protection component. With both solutions available in the same package, designers can determine at a late stage whether they need to include EMI filtering at all without being concerned about PCB layout spins," said Nexperia. "The integrated common mode filters feature a differential passband of more than 6GHz."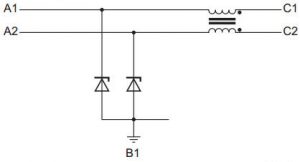 The ESD protection diodes, branded TrEOS, are claimed to have low capacitance to maintain excellent signal integrity, low clamping voltage and low dynamic resistance. "By using active silicon-controlled rectification, none of these parameters are compromised. The result is turn-on time of about 0.5ns that enables devices to withstand up to 20kV contact discharge. This exceeds level 4 of the IEC 61000-4-2 standard," said the firm.
According to the firm, the newest high-performance transceiver ICs increasingly require an inductance in-line to achieve 15kV IEC61000-4-2 system-level contact ESD discharge robustness. The PCMF-series provides this protecting inductance against common-mode or single-ended noise, such as ESD or surge pulses, without disturbing the differential USB3.1 or HDMI2.0 signal.
[ad_2]

Source link