[ad_1]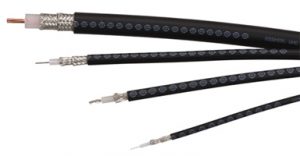 This year has seen the continued march for miniaturisation and the desire to reduce the footprint of new product designs.
Balance
One of the biggest challenges in Cable Assembly is balancing connectors that are small with their ability to handle the electrical requirements of the signals they carry.
In particular Molex's PicBlade connector series have become ever more popular and for many design engineers it really fits the bill however, Hirose DF13 and JST PHR connectors deserve a mention.
Fast-On
Another interesting development over the past 12 months has seen the rise in use of higher quality Fast-On terminals such as Tyco's Ultra-Fast Quick Disconnect & Chembre terminals, as they offer superior heat resistance and additional copper sleeving.
Green
The most impressive innovation seen this year comes from companies earnestly trying to become more environmentally friendly.
Alpha Wire's Eco Wire continues to gain market share and HUBER+SUHNER's Enviroflex (pictured), the new kid on the block, proves that when choosing wire along with electrical characteristics their environmental credentials can be given equal attention.
One of the things that seems to be consistent is the continued dominance of the 2.54mm Pitch KK Connectors from Molex. These connectors are still very much industry stand and are not showing any signs of going away anytime soon.
2018
So, there you have it – 2017 in a nutshell. We hope that you have had a good year and I would personally like to thank you for reading our blogs and continuing to be part of what I believe is the best industry to work in.
All the very best for 2018!
Nick Lock, Nicab Ltd
[ad_2]

Source link