[ad_1]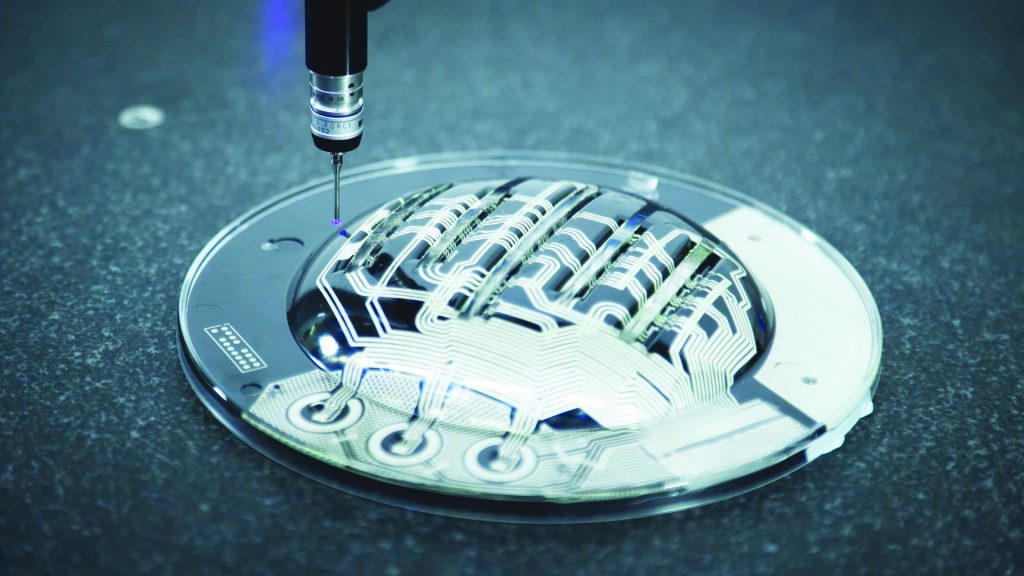 Recently the Finnish company TaktoTek announced that one of its designs had passed an OEM's certification test for automotive use, and check out the striking image of 3D injection moulded structural electronics.
Part development
The un-named OEM had funded development of the part, which was based on its traditional components but also includes functions not in the original parts.
TaktoTek manufactured samples for verification and testing.
All printed electronics and LEDs for lighting effects were molded in the 3D plastic structure.
The result is a single, easily-integrated part that is only 3.5mm thick and reduces mass by 60%.
"Our challenge was to engineer an IMSE solution that met their requirements for form factor, function, and performance," said Miikka Kärnä, TactoTek Head of Product Creation. "An iterative development process resulted in an IMSE part that is 3-dimensional, only 3.5 mm thick and reduces mass by 60%."
TactoTek designs and builds the products at its headquarters factory in Oulu, Finland. You can read more on the TaktoTek website.
"We are very pleased to have independent verification of our IMSE solution performance. Meeting automotive OEM requirements is quite challenging," said Marko Suo-Anttila, TactoTek SVP Engineering. "Creating IMSE solutions that pass automotive grade tests requires specialized understanding of materials combinations, processing requirements and design rules. TactoTek has developed a structured knowledge base of that data."
[ad_2]

Source link