[ad_1]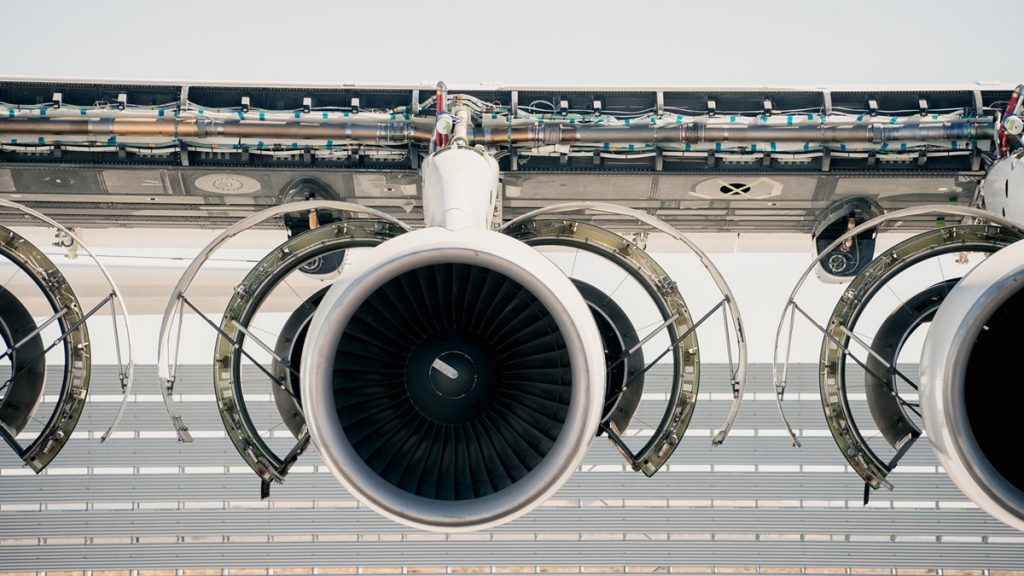 The aircraft is getting closer to launch following completion of the first phase of engine testing, a trial test of all six of its massive Pratt & Whitney turbofan engines.
Okay, there is no major electronics angle here, but we can relay the company's reports that "prerequisite testing of the electrical, pneumatic, and fire detection systems were completed successfully."
Stratolaunch writes:
Engine testing was conducted with a build-up approach and consisted of three phases. First as a 'dry motor,' where we used an auxiliary power unit to charge the engine. Next, as a 'wet motor,' where we introduced fuel. Finally, each engine was started one at a time and allowed to idle. In these initial tests, each of the six engines operated as expected.
Largest plane, the stats
It weighs approximately 500,000 lbs, says the Stratolaunch people – a (former Microsoft) Paul Allen company – and the wingspan is 385 ft (117m), longer than most football pitches (90 – 120m).
According to the company:
The aircraft is 238 ft. from nose to tail and stands 50 ft. tall from the ground to the top of the vertical tail.

The Stratolaunch aircraft is designed for a max takeoff weight of 1,300,000 lbs., meaning it's capable of carrying payloads up to approximately 550,000 lbs.
First rollout
Back in May of this year, the Stratolaunch aircraft reached a major milestone in its journey… it moved out of it's hangar! See below.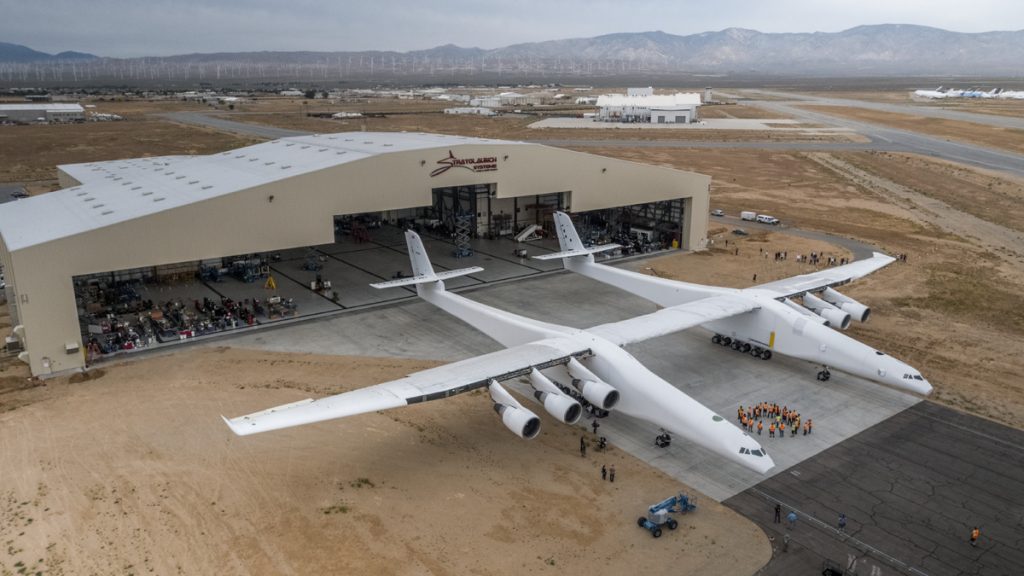 The longest journey begins with a single step, they say….
They also conducted aircraft fuelling tests, to complete the initial aircraft construction phase and begin the "aircraft ground and flight testing" phase.
"This marks a historic step in our work to achieve Paul G. Allen's vision of normalizing access to low Earth orbit," said Stratolaunch.
The goal is to launch small satellites.
There's no word on actual first flight dates.
[Via engadget]
Image credits: Dylan Schwartz and Stratolaunch
[ad_2]

Source link