[ad_1]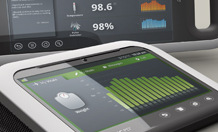 If you were to form a startup – or to invest money as a backer – what are the best places for future, profitable growth?
It's just a quick take of temperature, as it were, so let us know what you think. Of course, this will be a subjective view, but hopefully it can show the thinking, and collective wisdom, of Electronics Weekly readers.
Suggested areas that we identified included AI, Automotive, Drones, Medical, Robotics and Wearables…
You can select more than one area, making a maximum of three selections. Leave a comment to suggest canditates for the Other field!
 Loading …
See also:
[ad_2]

Source link