[ad_1]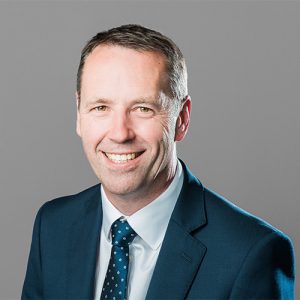 The UK firm, once known as VideoLogic, is behind two well-known intellectual property (IP) brands: PowerVR graphics processors, which is the dominant GPU architecture in high-end mobile phones, and MIPS RISC processing cores – after buying MIPS four years ago. The third arm of its now all-IP business is the Ensigma brand of radio/wireless IP which includes cores for mobile Bluetooth and Wi-Fi.
Businesses that have been sold during restructuring, or are being sold, include Pure DAB radios, Imagination's VoIP business, its music subscription service, and its SoC design services company IMGworks.
"The portfolio is focussed on our core competences," Heath told Electronics Weekly, "We have made sure we are profitable."
At the design end, the three remaining businesses are run as three distinct activities, addressing their own markets, but with the same look and feel, said Heath. Customer engineering is centralised, as are sales and application field engineers which cover all three businesses region by region.
What is Imagination planning for its three product ranges?
PowerVR GPU cores
Imagination competes with ARM and Qualcomm for low-power high-performance graphic processing IP. "We are toe-to-toe with ARM, and we enable our own customers to compete with Qualcomm – for example, we enable MediaTek  to compete against Qualcomm's Snapdragon," said Heath.
Its unique attraction, according to Heath, is the way it does 'tile based deferred rendering' (TBDR). "The advantage is, when you render images, there are super-imposed tiles which overlap. Our architecture strips-out the images you can't see before processing, so we get more performance," he said, claiming: "We have the leading architecture in power-performance-area. This gives us a high level of compute performance for high-end mobile phones."
This cannot be denied: Apple, Samsung, Intel, TI, Renesas and STMicroelectronics are amongst PowerVR licensees and it has the lion's share of high-end phone design-ins.
Where it has not done so well recently is in what Imagination calls mid-tier phones, which covers low and mid-range smartphones. This is a cost-sensitive market, where the demand is: sufficient performance at the lowest cost.
As an aside, Imagination does not sell into phones at the low-end of the market – largely feature phones – because they have no need of graphics performance.
According to Imagination's VP marketing Communications David Harold, in 2009-2010 PowerVR had 80% of the smartphone market numerically. Even today after losing out in the mid-tier, its GPUs are in a third of all smartphones shipped.
"We have always done very well at high-end, where value is, but we have lost out mid-tier where the volume is. This counts because some of our customers spread across [high and mid-tier] markets, and they want their software to work across their designs," said Harold. "We are very focussed on regaining share, to keep a minimum of one third of the overall market."
Towards this, Imagination is investing and recruiting.
The vangard of moves to take back its mid-tier phone market share are its 'XE' branded PowerVRs – while the high-end is covered by 'XT' cores.
"We are taking the best from the high-end cores and tuning it for mid-range," said Harold. "Customers can take compute performance or graphics performance, or something in-between."
Phone graphics processors are required to provide two sorts of computation: image creation and straight calculation – the latter being used, for example, to move characters around inside video games.
Imagination's way of doing GPU business is to create cores with what it sees as the correct balance of image processing and number-crunching for particular markets.
"We sell cores, so the customer doesn't have to put down 1, 2 or 7 cores. We sell them pre-configured – you buy what you want," said Harold.
Its latest offering, the 8XE Plus, has more number processing capacity than previous XE cores and is intended to render sophisticated games on 1080p displays – allowing mid-range phones to offer games normally only considered suitable for high-end phones, according to Imagination.
According to Harold: "The XE range has done well at picking up mid-range business."
The development effort needed to create GPUs for phones can also be re-used in other markets.
For example, 8XE cores are also sold into digital TVs and set-top boxes. "It is very well matched to digital TV and set-top boxs – high-end compute and high-end refresh rate," said Harold. So investment can be re-used.
For TV use, the higher-performing PowerVR XT cores can be used on displays with up to 8k resolution.
The other big market for GPU re-used is automotive. "In infotainment: navigation screens and music, we take about two thirds of the market through relationships with Renesas and TI," said Harold.
Over 600 engineers work on the PowerVR product line. "Large numbers of our engineers are looking where the technology can go," said CEO Heath. "We have to continually innovate. We are always looking where the market will be."
Near-term, augmented reality and virtual reality (AR and VR) is stirring up a huge amount of interest, Heath said, and the vast majority of headsets shipped will be un-tethered – battery-powered – so high-performance low-power graphics processing will be requited.
"We are speaking to VR and AR content-providers, software providers, headset manufacturers and chip makers," he said.
Another growth area on the horizon, although not a near-term requirement for mobile phones, is 'ray-tracing'. "The next generation of high-performance graphics will need ray-tracing technology," said Heath. "We acquired Caustic in 2010, which has given us the patents for hardware acceleration of ray-racing."
Where it will appear, is making more realistic images for VR and immersive gaming, according to Heath: "It is certainly going to have a big future play there."
Beyond AR and VR – so in four to five years, will be a rise in artificial intelligence (AI). "It was at CES this year, very prominent for object recognition," said Heath. "With the parallel processing capability of a GPU, you can run neural network algorithms."
Surveillance cameras, pedestrian recognition, blind-spot cameras, drones, industrial robots and domestic robots, are potential AI applications.
PowerVR GPUs already support OpenCL and OpenVX standards for calculation, said Heath: "Our goal is to have devices which can understand data in [AI programme] AlexNet and can deploy algorithms in client devices."
MIPS CPU cores
As part of its restructuring, Imagination is going to focus its efforts on getting MIPS cores designed into embedded applications, said Heath: "For MIPS, we are not targeting mobile, we are going to focus on embedded."
In dropping phones and tablets from its list of potential markets, Imagination is accepting what Intel has also realised: that the ARM architecture is close to invulnerable as the de facto mobile device application processor.
Although, Heath points out, the modems inside some phones are MIPS-based.
"Take out tablets, phones and PCs, and we can be in everything else," he said.
MIPS has a traditional market in networking, switches, digital TV and connected homes, where he claims to have 40-50% of the global market.
"Because we are focussed in the areas where we play, our ecosystem is fit for purpose," he said. "Their engineers have trained on MIPS. We need to keep offering them the performance they need and the price they need."
Another reason MIPS gets designed-in is security, according to Heath. "People choose MIPS because we have security features ARM doesn't have, and threading features ARM doesn't have," he said.
Pardon?
"ARM truly doesn't have a security lead," emphasised Heath. "MIPS has the whole trusted continuum: trusted element, trusted execution environment, hypervisor. All of that stuff is there for MIPS. It is across the whole SoC – GPU and MIPS – from trusted element to application separation."
And there is hardware virtualisation across all core sizes in the MIPS range, from microcontrollers upwards, and the GPUs.
Because today's car entertainment systems are more than likely to be connected to a modem – leaving a door ajar for hackers "hardware virtualisation in GPUs is already used in automotive today", Heath added.
He listed firms on the security working group of the prpl Foundation, the MIPS ecosystem organisation, including: Broadcom, Elliptic, Ingenic, Lantiq and Qualcomm Atheros, amongst others.
On the subject of multi-threading, that is why Mobileye chose MIPS for a camera system, said Heath, and "in mobile handsets, in the LTE baseband processor, multi-threading gives significant advantage."
The global MIPS engineering team is around 250 strong, spread across the US, UK and China.
Ensigma wireless cores
In wireless IP, Imagination is to focus in IoT applications with Wi-Fi and Bluetooth radios, although it also has broadcast radio business.
"What we deliver is a comprehensive range of IP: analogue RF, baseband, hardware design, software stack and certification," said Heath. Ensigma had its best year last year, and the six months to October 2016 did more than double revenue of the previous 12 months."
He describes the wireless licencing pipleline as "very strong, all IoT related. A lot is Wi-Fi, both mains and battery Wi-Fi. Even wearables with Wi-Fi".
[ad_2]

Source link