[ad_1]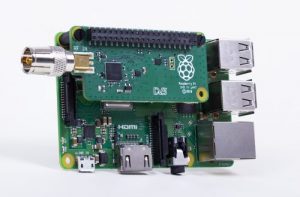 Specifically, the HAT connects to the 40-pin GPIO header on the Pi and to a suitable antenna, allowing you to receive DVB-T2 television broadcasts.
Not only can you receive and view television directly on a Raspberry Pi, you can also use your Pi as a server, letting you stream television to other networked devices.
The Foundation writes:
The TV HAT works with all 40-pin GPIO Raspberry Pi boards when running as a server. If you want to watch TV on the Pi itself, we recommend using a Pi 2, 3, or 3B+, as you may need more processing power for this.

Viewing television is not restricted to Raspberry Pi computers: with a TV HAT connected to your network, you can view streams on any network-connected device. That includes other computers, mobile phones, and tablets. You can find instructions for setting up your TV HAT in our step-by-step guide.
I'm sure this will open up some more interesting applications for the Pi!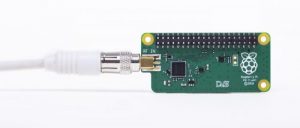 New form factor
Note the new form factor, too, which is being simultaneously announced.
It is, you could say, a Half-HAT, matching the the outline of Raspberry Pi Zero boards. A new HAT spec is available but the Foundation says no features have changed electrically, "this is a purely mechanical change".
Availability
At first, the TV HAT will be available in Europe only. The Foundation says, however, that "compliance work is already underway to open other DVB-T2 regions".
Of course, you will still require an appropriate licence to receive broadcasts.
Specification
In terms of the spec, it is as follows:
Sony CXD2880 TV tuner
Supported TV standards:

DVB-T2 (1.7MHz, 5MHz, 6MHz, 7MHz, 8MHz channel bandwidth)
DVB-T (5MHz, 6MHz, 7MHz, 8MHz channel bandwidth)

Reception frequency: VHF III, UHF IV, UHF V
Raspbian Stretch (or later) is required.
Read more on the Raspberry Pi website, and the TV HAT product page.
BrightSparks
It's also great to see, if you follow the link above, the involvement of Roger Thornton, Principal Hardware Engineer with the Raspberry Pi Foundation.
He was, you may remember, a very worthy winner of EW BrightSparks 2017. You can see an interview we did with Roger at the 2017 awards event, which took place at the Palace of Westminster, in the House of Commons.
Which is the prefect hook, to remind readers… that we are now looking for nominations for EW BrightSparks 2019!
[ad_2]

Source link