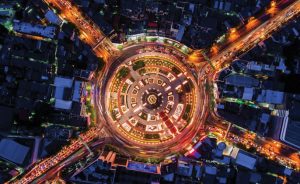 The chipsets can halve the size of MIMO antennae without affecting performance and also reduce power consumption in baseband units by 64%, compared to such units in use today, says Nokia.
The chipsets comprise a ReefShark digital front end for LTE and 5G radio systems to support large MIMO, and an ReefShark RFIC front end module and transceiver for a MIMO adaptive anntena, and a baseband processor able to support 5G.
The chipsets will be available as plug-in units for Nokia's AirScale baseband module, which is upgradeable to 5G functionality. According to the company, the plug-in units triple throughput from 28Gbit per second today, to 84Gbit per second per module. The AirScale baseband module chaining supports base station throughputs of up to 6Tbit per second in anticipation of increased demand for mobile broadband.
To develop new areas, Nokia is developing technology with common interfaces and releasing toolkits to enable service providers to implement machine learning applications into networks. Artificial intelligence (AI) in 5G networks will enable real time radio monitoring and techniques such as network slicing to increase service levels.
Nokia will be exhibiting at Mobile World Congress (26 February to 1 March) in Barcelona, Hall 3A stands 3A10 and 3A30)