[ad_1]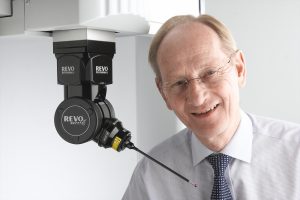 With the awards celebrating the year's key electronics innovations, people and companies from across the UK and Ireland, Ultrahaptics took the Innovation of the Year award for its touchless haptic interface and the machine-learning-based predictive maintenance firm Senseye took the emerging company of the year award.
"This year's winner is considered to be a hidden gem in the Great British crown," said NMI's CEO Derek Boyd. "It is a world leader in additive manufacturing and the only UK business that makes industrial machines using metal powder."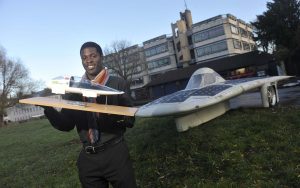 "With 16% of revenue spent on engineering and R&D, it also has a commitment to the future and excellence. Also worthy of note is that it is also encouraging to see that "people" are a significant element of its strategy."
Sir David McMurtry, CEO and Chariman of Renishaw is prictured, top.
The annual Awards and Gala Dinner – held in London's Bankside – was attended by the Rt Hon Matt Hancock MP (pictured blow, speaking at the event), the Minister of State responsible for digital policy. The event also marked the body's 20th anniversary celebrations.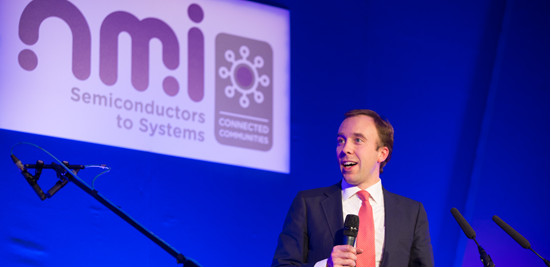 Other key winners included Imagination's Keno Mario-Ghae, who won the Young Engineer of the Year Award. He is pictured with the Cambridge University solar race car that competed in the trans-Australia race.
There was also XAAR, which took home the Product of the Year Award and Swansea University's Electronics Systems Design Centre, which won the University Research Group of the Year Award.
The full list of winners:
The UKESF Scholar of the Year Award – Joanna Taylor – University of Bristol / Imagination
The Young Engineer of the Year award – Keno Mario-Ghae, Imagination
The Innovation Award – Ultrahaptics
Emerging Technology Company – Senseye
The Silicon to Software Design Award – Vertizan
The More than Moore Award – Sequans
The Automotive Electronics Innovation & Excellence Award – Fusion Processing
The Research Collaboration Award – Ultra Electronics
The Product of the Year Award – XAAR
The University Research Group of the Year Award – Swansea University
The Manufacturing Site of the Year Award – Diodes Zetex
The Manufacturing Supplier of the Year Award – KMG Ultra Chemicals
The Company of the Year Award – Renishaw
NMI is the UK trade association representing the electronic systems, microelectronics and semiconductor communities. Its objective is "to catalyse and accelerate the continual development of a sustainable and world-leading industry in the UK".
Stephen Anderson and Pete Leonard receive the 2016 NMI Company of the Year Award for Renishaw: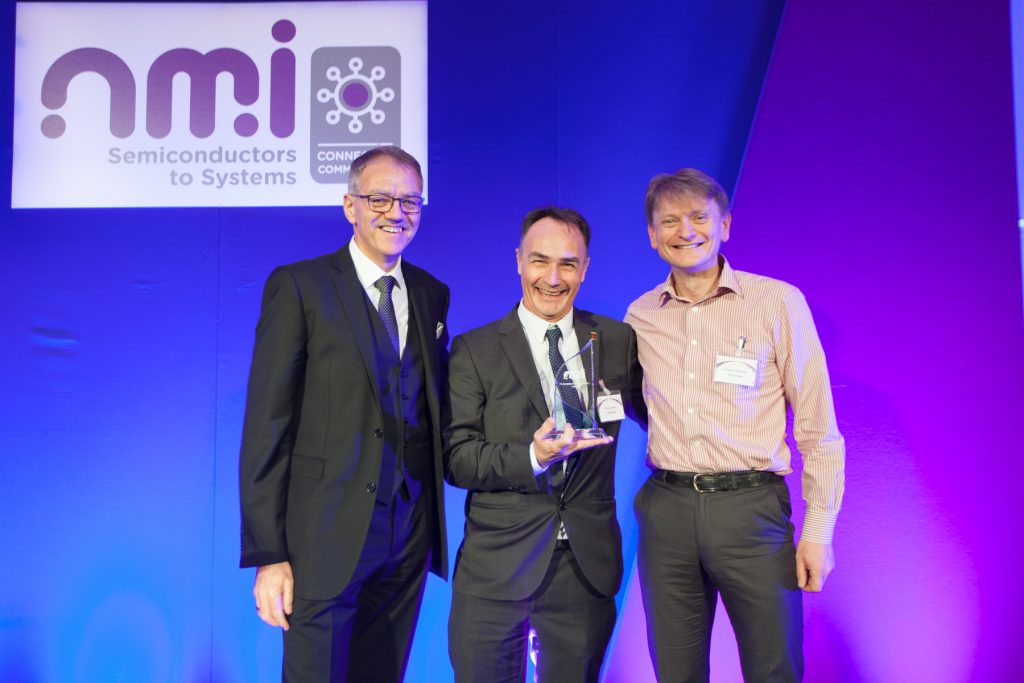 [ad_2]

Source link