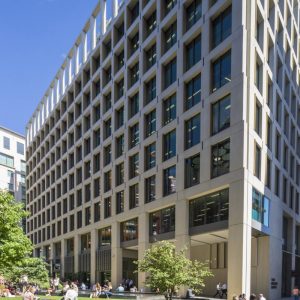 Located at Two Pancras Square in London, the new headquarters bring together the company's corporate staff, previously based in Oxford, and its existing London-based digital operations, previously based on the Caledonian Road.
Speaking at a welcoming event to mark the move, CEO Lindsley Ruth said "Innovation has to be at the heart of all we do". And we was emphasising digital innovation with a number of new technology initiatives and prototypes on display.
These ranged from robotics technology for warehouse management to the use of AI in customer support, the automatic identification of components from imagery alone (to help shorten the process of identifying and replacing parts) and the development of support for 3D-printing and part replacements.
Digital revenues
The event accompanied the announcement of achieving £1 billion in annual digital revenues.
While the business first launched a website in the UK in 1998, the group now has 60 websites worldwide registering around 10 million visits each month. The company reports online sales increasing fourfold in the past decade, up from £246 million in 2007.
Google your neighbours
Neighbours at the Pancras Square site, located between the St Pancras and Kings Cross stations, include Google and YouTube, Universal Music UK and Central Saint Martins, part of University of the Arts London.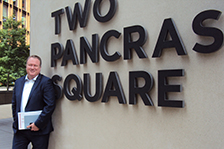 The company is located on the fifth floor of the block Two Pancras Square. It sits opposite the Google block, to its Western side, and Google are also building their European HQ in a new block to the East.
Ruth has previously spoken of the move
"With big ambitions for growth, it's vital that we develop the right culture and reputation to become first choice for our customers, suppliers and employees."

"Using the strong momentum we've gained, we are driving more innovation into the business to address our changing market. Our new London office will help us to ensure that we are synonymous with innovation and creativity."