[ad_1]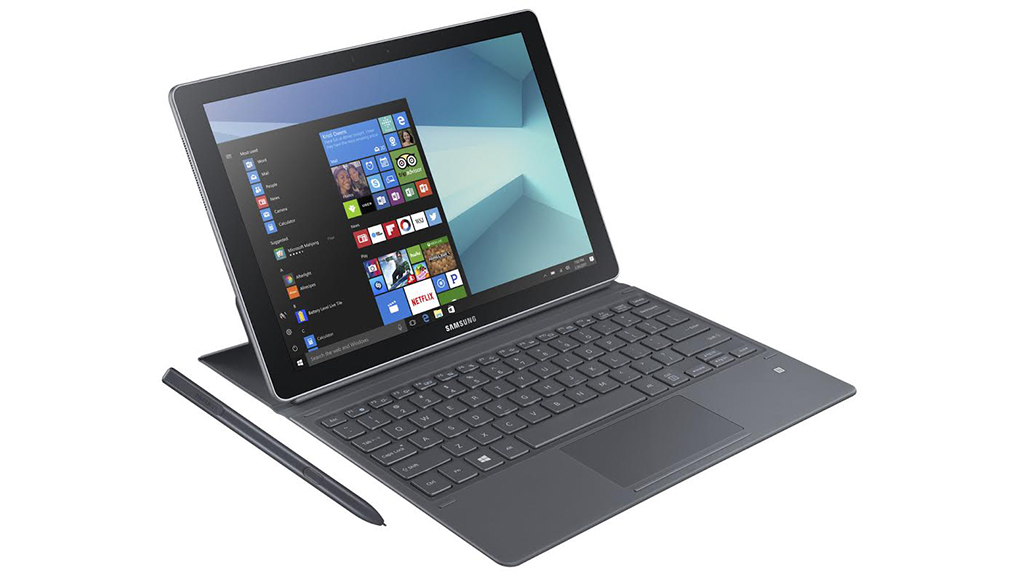 By now, you've likely heard of Samsung's latest and greatest 2-in-1 tablet to date, the Galaxy Book, a Windows-powered portable that allows users to get both a laptop and large-screen tablet experience from the same versatile product. However, there's more to the Galaxy Book than its convertible design – its beautiful touchscreen display allows you to interact with it using Samsung's new-and-improved S Pen stylus, which is included in the box with every Galaxy Book purchase. Unlike its previous S Pen, Samsung's updated stylus has an ultra-fine 0.7mm tip that's capable of 4,096 pressure sensitivity levels, so your productivity and creativity can be captured with increased precision and subtlety. And if you're looking to pair the Galaxy Book with a new phone, the just-released Galaxy Note8 also comes with its own S Pen of the same calibre, allowing you to seamlessly move between devices in the Galaxy family and continue your productivity without missing a step.
With that in mind, we've rounded up the best stylus apps for Windows that take advantage of the Galaxy Book's impressive touchscreen and S Pen.
Adobe Creative Suite
Working closely with Adobe, Samsung has ensured there's complete tilt brush support for its S Pen in the Adobe Suite of applications – meaning that all of subtleties of your lines and strokes will be translated to the screen with incredible accuracy and in a realistic manner. Imagine, for instance, how much easier it would be to draw and create art in Adobe Illustrator with Samsung's S Pen as opposed to a trackpad or mouse. Now imagine making adjustments and fine-tuning that artwork in Photoshop using the very same stylus. That's a level of precision that will likely transform the way you apply your creativity forever.
Autodesk Sketchbook
A terrific sketching and digital painting tool for artists, Autodesk Sketchbook is similar to Adobe Photoshop in many ways, only without the steep learning curve. And, with full support for Samsung's S Pen, you have the opportunity to create mind-blowing artistic works with a much grander level of control and nuance. Presented in an approachable and user-friendly manner, Sketchbook lets artists draw in a way that feels natural, with pop-up wheels appearing over tools when you hover over them with your stylus, meaning you'll never lose your creative rhythm toiling in endless menus. 
Microsoft OneNote
If you find yourself taking notes, writing memos, creating to-do lists or even just doodling on a regular basis, Microsoft's OneNote application is for you. Featuring complete stylus support, OneNote sports a robust set of tools and brushes that let you do all of the above in a clean and organised manner with the option to sync your notes to your other devices, like the Samsung Galaxy S8 or Samsung's newest flagship, the Galaxy Note8, which features an S Pen of its own so that you can continue your work on the go. With OneNote, you can create Notebooks with individual tabs for important notes or school work, with the option to add as many pages as you want for each section. You can also clip web pages and then use the Samsung S Pen to highlight certain lines of text or even scribble your own notes and adjustments over them for a truly personalised note-taking experience.
Samsung Notes
A clean and elegant application for those who want to keep their note-taking simple and easy to follow, Samsung Notes lets you type, handwrite, draw and even create voice recordings in just a couple of trouble-free steps. Included with every Samsung Galaxy Book, Samsung Notes lets users record their thoughts with ease by taking advantage of the S Pen to create notes and sketches in a matter of seconds. Like the Note8, you can also use your Galaxy Book's included S Pen with Samsung's innovative Smart Select tool, which lets you draw boxes around areas of your screen and then create your very own animated GIFs from whatever's happening inside the box – you can even top it off with a handwritten message for that added personal touch. Best of all, all of your notes can be categorised, so you won't have any trouble finding them later on.
[ad_2]

Source link