[ad_1]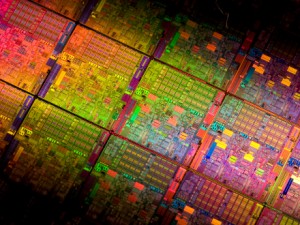 "Favourable market conditions for memory sectors that gained momentum in the second half of 2016 prevailed through 2017 and look set to continue in 2018, providing a significant boost to semiconductor revenue," says Gartner's Ben Lee,  "Gartner has increased the outlook for 2018 by $23.6 billion compared with the previous forecast, of which the memory market accounts for $19.5 billion. Price increases for both DRAM and NAND flash memory are raising the outlook for the overall semiconductor market."
However, these price increases will put pressure on margins for system vendors of key semiconductor demand drivers, including smartphones, PCs and servers. Gartner predicts that component shortages, a rising BOM and the resulting prospect of having to raise ASPs will create a volatile market through 2018.
Despite the upward revision for 2018, the quarterly growth profile for 2018 is expected to fall back to a more normal pattern with a mid-single-digit sequential decline in the first quarter of the year, followed by a recovery and buildup in both the second and third quarters of 2018, and a slight decline in the fourth quarter.
Taking the memory sectors out of the equation, the semiconductor market is forecast to grow 4.6% in 2018 (compared with 9.4% in 2017) with FPGA, optoelectronics, ASICs and nonoptical sensors leading the semiconductor device categories.
The other significant device category driving the 2018 forecast higher is ASSPs. The predicted growth in ASSPs was influenced by an improved outlook for graphics cards used in gaming PCs and high-performance computing applications, a broad increase in automotive content and a stronger wired communications forecast.
"After growing by 22.2% in 2017, worldwide semiconductor revenue will revert back to single-figure growth in 2018 before a correction in the memory market results in revenue declining slightly in 2019," says Lee.
[ad_2]

Source link