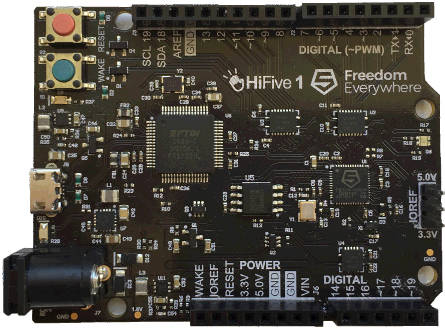 The round was led by existing investors Sutter Hill Ventures, Spark Capital and Osage University Partners alongside new investor Chengwei Capital, and strategic investors including Huami, SK Telecom, Western Digital and others.
The investment brings the total money raised by  SiFive to $64.1 million.
The company also announced it has signed a multi-year license to its Freedom Platform with Western Digital, which has pledged to produce 1 billion RISC-V cores.
Since its last round of funding in May 2017,  SiFive has expanded its executive team, including CEO Naveed Sherwani, and has moved to a  larger HQ.
"We are honored by the continued partnership with our investors and energized by new engagements with longtime industry leaders," says Sherwani, "this funding from our investors and licensing agreements with strategic partners establishes a strong financial foundation."
SiFive's mission is to democratize access to custom silicon through its IPs and platforms, globally. Since becoming available, HiFive1 and HiFive Unleashed software development boards have been deployed in more than 50 countries.
Additionally, the company has engaged with multiple customers across its IP and SoC products, shipped the industry's first RISC-V SoC in 2016 and the industry's first RISC-V IP with support for Linux in October 2017