[ad_1]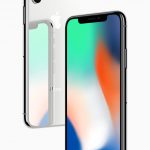 Nearly 384 million smartphones were sold in the first quarter of 2018, representing 84% of total mobile phones sold (see Table 1).
Continued weakness in Greater China's mobile phone market also limited growth potential for the top global brands, including Chinese brands such as OPPO and Vivo, with over 70% of their sales coming from Greater China.
Table 1
Worldwide Smartphone Sales to End Users by Vendor in 1Q18 (Thousands of Units)
Vendor

1Q18

Units

1Q18 Market Share (%)

1Q17

Units

1Q17 Market Share (%)

Samsung

78,564.8

20.5

78,776.2

20.8

Apple

54,058.9

14.1

51,992.5

13.7

Huawei

40,426.7

10.5

34,181.2

9.0

Xiaomi

28,498.2

7.4

12,707.3

3.4

OPPO

28,173.1

7.3

30,922.3

8.2

Others

153,782.1

40.1

169,921.1

44.9

Total

383,503.9

100.0

378,500.6

100.0
Source: Gartner (May 2018)
Samsung's midtier smartphones faced continued competition from Chinese brands, which led to unit sales contraction year on year.
This is despite the earlier launch of its flagship Galaxy S9/S9+ compared to the S8/S8+ in 2017, and despite the Note 8 having a positive impact on Samsung sales in the first quarter of 2018.
Samsung's smartphone growth rate will remain under pressure through 2018, with Chinese brand's growing dominance and expansion into Europe and Latin America markets.
Samsung is challenged to   raise the ASP of its smartphones, while facing increasing competition from Chinese brands that are taking more market share.
The delayed sales boost for Apple from last quarter materialized. Apple's smartphone unit sales returned to growth in the first quarter of 2018, with an increase of 4%  year on year.
Huawei's refreshed smartphone portfolio helped strengthen its No. 3 global smartphone vendor position.
"Achieving 18.3 percent growth in the first quarter of 2018 helped Huawei close the gap with Apple," says Garther's Anshul Gupta, "however, its future growth increasingly depends on the vendor ramping up share in Emerging Asia/Pacific and resolving issues in the U.S. market, through the development of a stronger consumer brand. Huawei's attempt to grow its premium smartphone portfolio with its recent launches of the P20, P20 Pro and Honor 10 helps raise its competitiveness and growth potential."
Xiaomi was the clear winner of the first quarter, achieving a growth of 124 percent year on year. Xiaomi's refreshed portfolio of smartphones and aggressive pricing strategy helped it hold the No. 4 spot in the first quarter of 2018.
"This strategy led Xiaomi to achieve 330 percent growth in the Emerging Asia/Pacific region," said Gupta.
In the smartphone operating system (OS) market, Google's Android and Apple's iOS achieved growth in units in the first quarter of 2018, but Android saw its share slightly contract (see Table 2).
Table 2
Worldwide Smartphone Sales to End Users by Operating System in 1Q18 (Thousands of Units)
Operating System

1Q18

Units

1Q18 Market Share (%)

1Q17

Units

1Q17 Market Share (%)

Android

329,313.9

85.9

325,900.9

86.1

iOS

54,058.9

14.1

51,992.5

13.7

Other OS

131.1

0.0

607.3

0.2

Total

383,503.9

100.0

378,500.6

100.0
Source: Gartner (May 2018)
[ad_2]

Source link