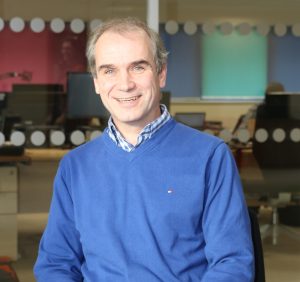 EW BrightSparks is a programme, run in partnership with RS Components, to highlight talented young electronic engineers in the UK.
Sondrel was the focus of attention with its recent acquisition of Imagination's IMGworks, and Graham flags the relative lack of new recruits coming into the industy:
"I am delighted to be asked onto the judging panel for the EW BrightSparks Programme this year. One of our greatest challenges at Sondrel, as an engineering company with three UK design centres, is the scarcity of young engineers coming into the industry."

"I look forward to learning about the 2018 candidates, celebrating their achievements so far in their career, and supporting this initiative by Electronics Weekly."
You can nominate yourself, or a colleague, to be part of the 2018 programme.
Find out more about EW BrightSparks »
See also: Interview: Sondrel IC design group keeps an eye on opportunity