[ad_1]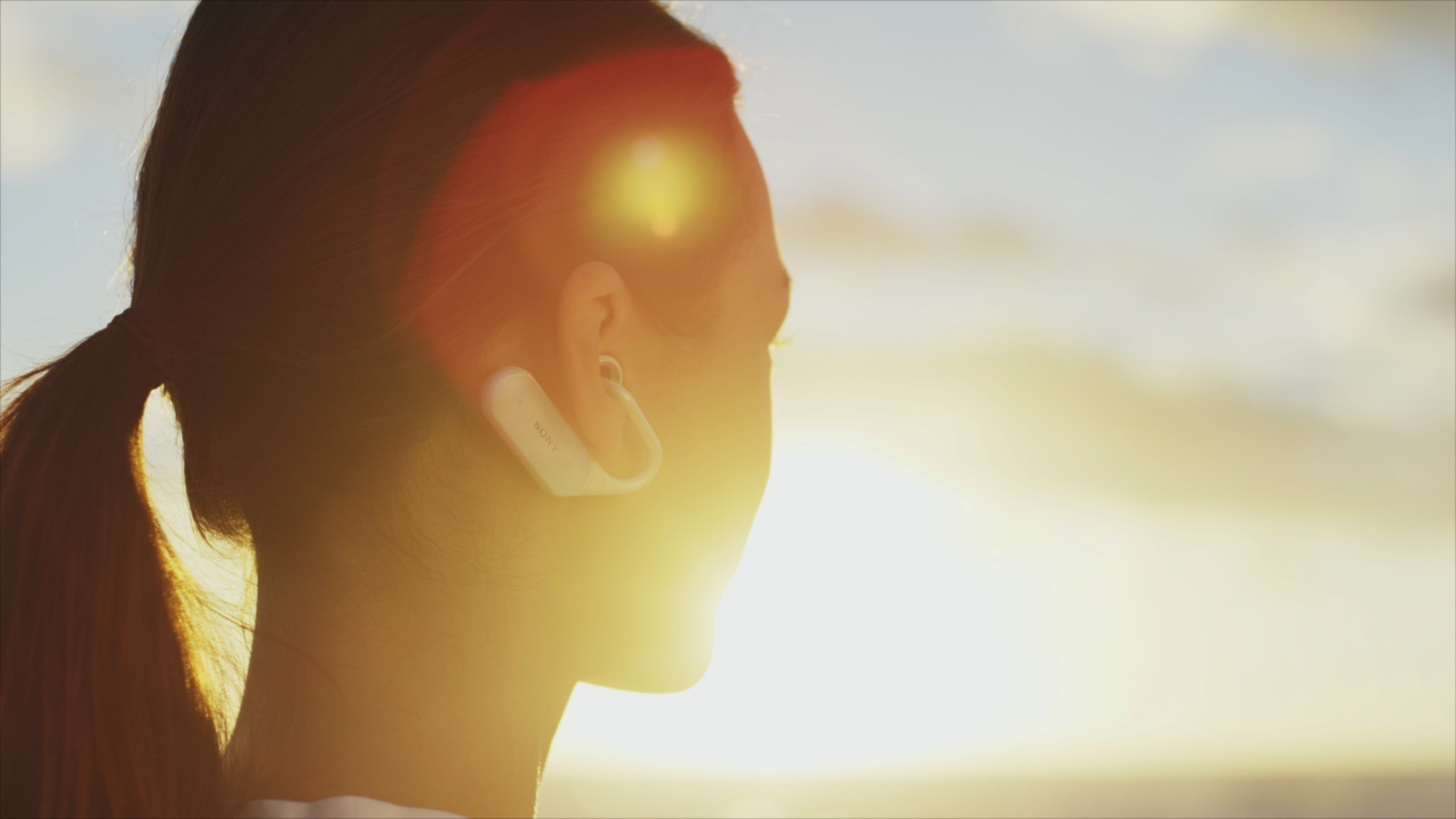 It's not all phones for Sony at this year's Mobile World Congress – the company is also showing off some new virtual assistant-equipped audio technology.
At the moment the device has the supremely un-catchy name Xperia Ear Open-style Concept. 
This isn't just Sony being Sony when it comes to naming, though – it's because the product is still in its early prototype stages and it wouldn't do to get too attached.
Ears open
Sony showed off an Xperia Ear device at last year's MWC, but this new version goes in both ears and, more significantly, uses Sony-developed open ear audio technology. This tech essentially makes it possible for the Experia earbuds to let in noise from your surroundings while you're wearing them.
This doesn't sound ideal – if you wanted to hear people talking over your favorite song you'd just play it from a speaker. 
However, it could be useful for those who listen to music while cycling or running outdoors as it'll keep you aware of your surroundings. It'll also be useful for listening in on those conversations that take place when people think you're listening to music. 
The earbuds will also be equipped with Sony's answer to Amazon's Alexa, Agent, which can follow voice cues and sense head gestures.
Not much has been revealed about the tech working inside to make all of this happen but we'll be getting hands on with the earbuds soon from the MWC show floor. Keep your ears close to the ground for more news as it comes. 
MWC (Mobile World Congress) is the world's largest exhibition for the mobile industry, stuffed full of the newest phones, tablets, wearables and more. TechRadar is reporting live from Barcelona all week to bring you the very latest from the show floor. Head to our dedicated to see all the new releases, along with TechRadar's world-class analysis and buying advice about your next phone.
[ad_2]

Source link