[ad_1]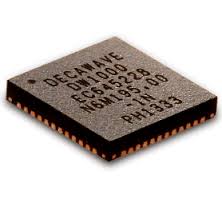 Decawave has a UWB transceiver aimed at IoT applications.
The ST investment comes through ST New Ventures – ST's six year-old  VC arm.
Decawave has now raised over $30 million from LG; Dermot Desmond's IIU vehicle; Bank of Ireland private clients; the Texas-based Charnov family; and SC Partners of France.
It raised about €4m in funding in 2015.
Decawave is headed up by former Freescale exec Ciaran Connell.
Decawave's non-execs include former Intel Ireland general manager Jim O'Hara.
[ad_2]

Source link