[ad_1]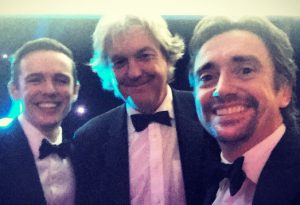 Josh de Wit, a second-year mechanical engineering student, exploited the qualities of graphene.
A car battery made with stacked graphene, according to de Wit, would take far less time to charge, store more energy and be cheaper, stronger and lighter than existing products.
He is currently on placement with electric-motor company Yasa, then in the spring he will begin six-months of work experiance with companies including Honda, Jaguar Land Rover, McLaren, Nissan, Peugeot and Toyota.
Sussex Innovation, the University's business incubator, is working with de Wit to develop a prototype.
"From the outset, this has been a challenging but rewarding experience and the mentoring programme has really helped me to develop my idea and push myself further," he said. "I'm now excited at the prospect of working with some of the world's most renowned vehicle manufacturers, experience which I've no doubt will stand me in excellent stead for carving out a career after university."
The photo is a Josh de Wit selfie, taken at the awards event with car celebrities James May and Richard Hammond.
[ad_2]

Source link