[ad_1]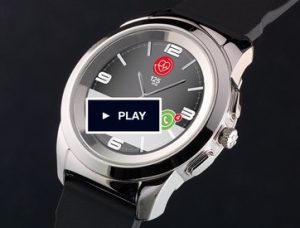 The firm's hybrid smartwatch called ZeTime incorporates mechanical hands over TFT colour touchscreen, and it has become the most-funded project from a European company.
Boris Brault, CEO and founder of MyKronoz, writes:
"We are achieving this success in the context of a wearables market where mainstream adoption has not yet taken off.
"Bringing the best of Swiss design and watchmaking expertise into a wearable device. The huge momentum of this Kickstarter campaign has really been another market validation for us."
The 26,828 backers not only raised funding but also contributed design ideas for the smartwatch project.
One suggestion, for example, was to upgrade the watch's original Gorilla Glass protective screen to Sapphire Glass, which  MyKronoz took on-board.
MyKronoz is a proven supplier having already sold more than 2 million wearables since its launch in 2013.
It expects the crowdfunding campaign to expand its profile outside Europe, especially in North America and Southeast Asia where thousands backers have supported the project.
[ad_2]

Source link