[ad_1]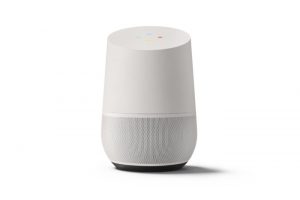 It's competing with the likes of the Amazon Echo running the Alexa voice services, with the idea of proving services in the home untethered from a mobile phone. You could tell it to play music, dim the lights maybe, or get real-time reports on the latest on weather, traffic or news…
So, what does the new hardware look like from the inside? Check out the Google Home teardown.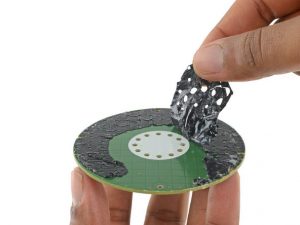 Interestingly, they find many of the chips (CPU, flash, and RAM) that they found in last year's Chromecast:
Marvell 88DE3006 Armada 1500 Mini Plus dual-core ARM Cortex-A7 media processor
Toshiba TC58NVG1S3HBA16 256 MB NAND flash
Marvell Avastar 88W8897 WLAN/BT/NFC SoC
Texas Instruments TAS5720 audio amplifier
Samsung K4B4G16 512 MB B-Die DDR3 SDRAM
Their overall verdict is quite positive, with iFixit awarding a repairability score of 8 (for purposes of comparison they gave the Apple Watch Series 2 a score of 6, and the iPhone 7 a score of 7).
Plus points include there being few moving parts, only standard screws and connectors being used throughout and its main components being modular meaning they could be replaced individually…
The major downside, they say, is that the touch board strongly adheres to the upper case.
While we are on the topic of the Google Home, check out this interesting article from JR Raphael – Google Home has a glaring flaw
The answer is to do with Home's handling of multiple use accounts.
Images: iFixit (Creative Commons BY-NC-SA 3.0 license)
[ad_2]

Source link