[ad_1]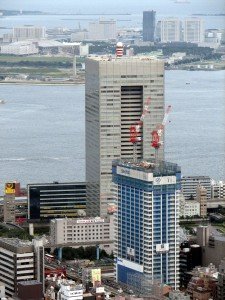 The companies 'have entered into a global settlement agreement to resolve their ongoing disputes in litigation and arbitration, strengthen and extend their relationship, and enhance the mutual commitment to their ongoing flash memory collaboration.'
Toshiba and Western Digital will participate jointly in future rounds of investment in Fab 6, the state-of-the-art memory fabrication facility now under construction at Yokkaichi, including the upcoming investment round announced by Toshiba in October 2017.
Fab 6 will be entirely devoted to the mass production of BiCS FLAS, the next-generation of 3D flash memory, starting next year. TMC and Western Digital similarly intend to enter into definitive agreements in due course under which Western Digital will participate in the new flash wafer fabrication facility which will be constructed in Iwate, Japan.
The parties will strengthen their flash memory collaboration by extending the terms of their joint ventures. Flash Alliance will be extended to December 31, 2029 and Flash Forward to December 31, 2027. Flash Partners was previously extended to December 31, 2029.
"We are very pleased to have reached this outcome, which clearly benefits all involved," says Yasuo Naruke, CEO of Toshiba's memory division, "with the concerns about litigation and arbitration removed, we look forward to renewing our collaboration with Western Digital, and accelerating TMC's growth to meet growing global demand for flash memory. Toshiba also remains on track to complete our transaction with the consortium led by Bain Capital by the end of March 2018. This will ensure that TMC (Toshiba Memory Corp) has the resources it needs to continue to innovate and deliver for a fast-growing flash memory market, particularly in areas driven forward by advances in AI and IoT."
"Western Digital's core priorities have always been to protect the JVs and ensure their success and longevity, guarantee long-term access to NAND supply, protect our interests in the JVs, and create long-term value for our stakeholders. We are very pleased that these agreements accomplish these critical goals, allow Toshiba to achieve its objectives, and also enable us to continue delivering on the power of our platform," says WD CEO Steve Milligan, "andI we look forward to building upon the success of our 17 year partnership."
"The settlement represents the best possible outcome for all parties, clearing the way for the Bain Capital-led consortium to complete its acquisition of TMC as planned," says the head of Bain in Japan, Yuji Sugimoto.
Toshiba is selling 60% of TMC to a Bain-led group, including Apple and Hynix.
Last week Toshiba raised 600 billion yen, or around $5.3 billion, in short-term funding to keep it going in case the sale to Bain was delayed.
This has led to some to suggest that it now has no need to sell TMC and might get more than the $14 billion sale price by IPO-ing it.
Toshiba and WD will now keep the jv going until at least 2029 and WD has the option of investing in the capacity expansion in Japan.
[ad_2]

Source link