[ad_1]

The TBD62089APG incorporates 8-bit, D-type Flip Flop circuits that support a data storage function.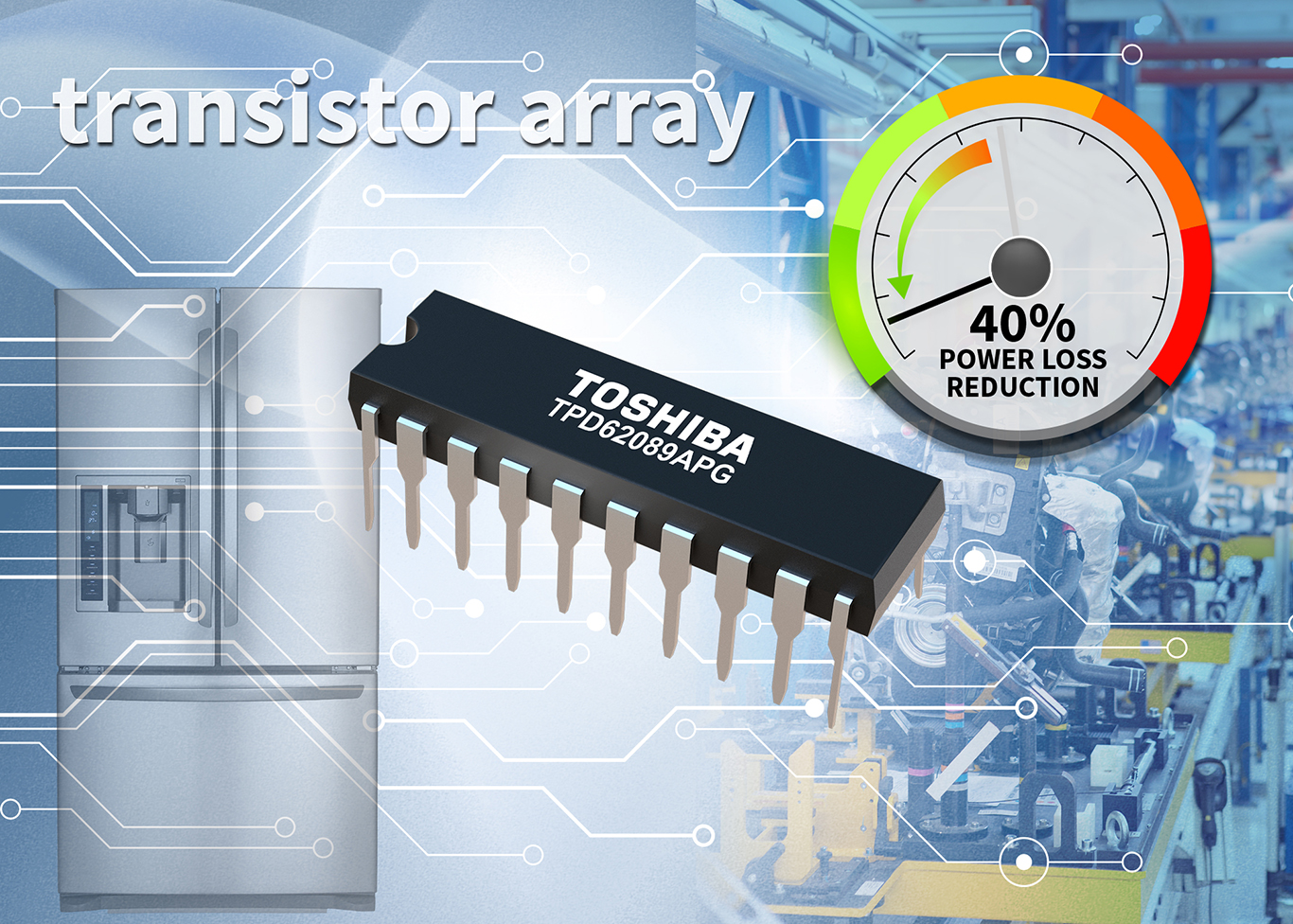 The TBD62089APG integrates the D-type Flip Flop circuits – widely adopted as an industry standard – with Toshiba's TBD62083APG 8-channel sink output type transistor array on a single chip.
As a result, both the component count and board mounting area can be reduced in applications including home appliances, office automation equipment and factory automation systems.
Supplied in a DIP20 package, the new IC also features a DMOS FET  sink output that supports the high-efficiency driving of high-voltages and large-currents up to 50V and 0.5A respectively. Power loss is reduced by about 40% compared with the preceding TD62083A series.
Operating as an output load, the TBD62089APG is suitable for driving resistive and capacitive loads including LEDs and photocouplers.
[ad_2]

Source link