[ad_1]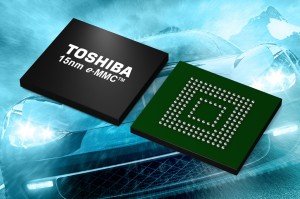 Toshiba has announced the spin-off of its memory business.
Market watcher DRAMeXchange, a division of TrendForce, believes there are advantages in the long run that will benefit the Toshiba-Western Digital alliance in the forms of expansion in NAND flash production capacity and increased efficiency in storage product development.
"Toshiba wants to put its memory business in a more stable financial position," said Sean Yang, research director of DRAMeXchange. "Facing mounting operational and competitive pressure, the spun-off entity will be more effective in raising cash to stay afloat or expand."
Toshiba and Western Digital together represent 35% of the global NAND flash output, according to DRAMeXchange.
The leading supplier Samsung has a slightly larger share of 36%, while the Micron-Intel camp and SK Hynix account for 17% and 12%, respectively.
Samsung, SK Hynix and Micron are also the three top DRAM suppliers, whereas Toshiba and Western Digital may be at a disadvantage because they are limited to just the volatile NAND flash market.
From the financial angle, Toshiba's latest fiscal quarterly report shows that memory sales roughly made up around 15% of the company's total quarterly revenue.
However, up to 50% of the company's operating margin for the period also came from the same source. This means that memory has become the main profit driver for Toshiba.
"The spin-off deal therefore intends to make fundraising less difficult for Toshiba's memory business, which will need a steady stream of capital to develop and compete in the memory industry," Yang noted. "As a separate entity, the memory business will be in a better position to make significant changes to its operation and cost structure, making it more attractive to investors."
[ad_2]

Source link