[ad_1]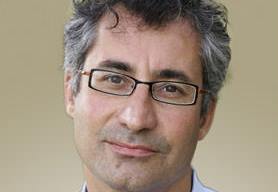 UltraSoC delivers the industry's leading independent on-chip monitoring, analytics and debug technology, via a combination of semiconductor IP and associated software.
Imperas' virtual platforms approach allows software developers to start work at the earliest possible stage in an SoC project.
Combining the two companies' offerings creates a powerful integrated design flow with a common software debug environment that gives a smooth transition as a project develops.
Both companies have a strong pedigree in system-level design approaches, hardware-software integration and multicore architectures: their new combined offering will support all common CPU architectures, including the open-standard RISC-V ISA.
"Working with Imperas allows us to offer multicore designers a commercial-grade, time-saving and ultimately cost-effective platform to develop and launch industry-leading SoC designs," said Rupert Baines (pictured) CEO of UltraSoC. "RISC-V, Arm, whatever the designer's choice, we provide a complete and optimized solution.  Together, UltraSoC and Imperas can provide a unique solution to the issues of complexity, scale and quality faced by the semiconductor industry. Today's announcement is a first step in realizing that shared world view of solving the challenge of systemic complexity."
[ad_2]

Source link