[ad_1]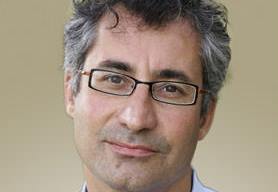 Nautech will help customers deploy UltraSoC's embedded monitoring and analytics technology in system-on-chip (SoC) products, enabling powerful security, safety and performance enhancement features, while simultaneously cutting development time and hence reducing costs.
"We are delighted to welcome Nautech to the UltraSoC team," said Rupert Baines, UltraSoC CEO. "Their existing offering of IP, design tools and services, alongside partnerships for chip manufacturing and packaging, is a fantastic match for our embedded analytics portfolio. We're also very excited to be stepping up our presence in Russia at the moment, a key region in which the RISC-V architecture seems to be gaining substantial traction."
Andrei Greben, CEO, Nautech, commented: "UltraSoC's embedded analytics is a unique and powerful proposition for the entire SoC development community. Not only can we use their IP to implement advanced features such as hardware-based security, safety and optimization, we believe we can dramatically reduce both cycle time and cost for our customers, dramatically changing the value equation for the entire industry."
UltraSoC's suite of silicon IP allows designers to create an on-chip infrastructure that non-intrusively monitors the chip's behavior – both hardware and software. In development, engineers can use it to gain a much more intimate understanding of the often complex interactions between diverse on-chip processor blocks, custom logic, and system software.
Later in the product lifecycle, the ability to intelligently monitor the chip's behavior under real-world conditions can be invaluable in helping engineers optimize the software running on it – for example to improve the performance of a server or disk drive – and to enable root-cause analysis of even the most intractable bugs. The same capabilities can also be used to spot unexpected behavior caused by software bugs or by malicious interference, enhancing security and functional safety.
Nautech in Russia adds to UltraSoC's global reach, with sales presence in place in China, Taiwan, Korea, Israel, Europe and the USA.
[ad_2]

Source link