[ad_1]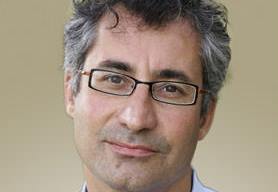 New investors are Atlante Tech, Enso Ventures and Oxford Capital.
"We've seen an increase in customer engagements; we're now well into double figures in terms of licensees for our IP," says UltraSoC CEO Rupert Baines (pictured) "our growing list of CPU vendor partnerships enables us to support customers, whatever their platform choice. Those using RISC-V are accelerating particularly quickly; we have become the standard architecture for RISC-V debug and trace. We're expanding our team and extending our footprint in China and Russia to respond to these opportunities and to address the next set of challenges: building on the industry leadership we have in debug to deliver value from the rich information and analytics that we enable."
Customers include HiSilicon, Imagination, Movidius (now Intel), and Microsemi.
"For those of us focused on the semiconductor industry, we're seeing a move away from the established single-vendor hegemony towards a much more open and almost 'democratic' design model," adds Baines, "this is exemplified by the RISC-V initiative, in which UltraSoC plays a leading role
UltraSoC's IP simplifies development and provides valuable embedded analytic features for designers of SoCs.
[ad_2]

Source link