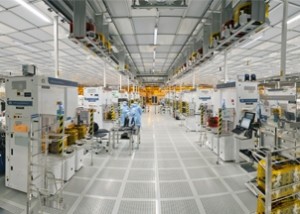 This situation could lead, says CAD-ST, to interruptions in production.
"STMicroelectronics must close the staffing gap in Crolles linked, firstly to the increased activity generated by large contracts obtained in recent months from very large global players, and secondly to the early departures of employees who resign, do not stay or threaten to leave," says CAD-ST's newsletter.
"Following the wage policy of recent years and the social climate on the site, sporadic social movements began this week and could intensify by mid-2018," continues CAD-ST, "first calls to disengage have already taken place this week (General Meetings during working time) but have been little followed for now."
"The CAD-ST estimates that the possibility of a complete blockage of the plant in the coming months exists but remains moderate," says CAD-ST.
"While the job market is restarting strongly, particularly in Isère, with a probable acceleration over the next three years, the CAD-ST really has no argument to give to discourage employees who would like to leave," concludes the statement, "production could be greatly disrupted."
Last week ST announced Q3 revenues 19% up on Q3 2016. The company is thought to have substantial slots in the iPhone X.