[ad_1]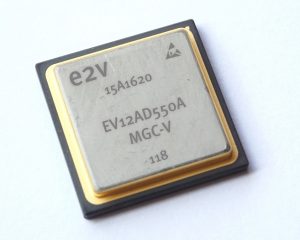 As well as being a world-leading manufacturer of CCD imagers, e2v also supplies radio devices and semiconductors for healthcare and high-reliability industrial and defense applications.
"Every business within e2v is highly complementary to Teledyne. As important, there is minimal product overlap," said Robert Mehrabian, CEO of Teledyne.
"For example, we are both leaders in space and astronomy imaging, but Teledyne largely provides infrared detectors and e2v provides visible light sensors. While we both provide microwave devices, e2v's largest product and market are magnetrons for cancer radiotherapy."
US-based Teledyne supplies solid state and vacuum microwave systems to defense markets and X-ray sensors healthcare markets.
"In machine vision applications, e2v's advanced capabilities in proprietary CMOS sensor design add to Teledyne's strengths in cameras and vision systems. While Teledyne designs advanced mixed signal circuits for government and commercial applications, e2v's broader product portfolio enhances our offerings and channels to market," said Mehrabian.
Neil Johnson, chairman of e2v, commented:
"The Board of e2v has also considered the merits of being part of a larger, complementary group with enhanced scale and a wider range of capabilities to service its key customers and management and employees having access to the opportunities available in a larger group."
With its history in aerospace and defence Teledyne has been expanding over the years into wider markets including oil and gas exploration, environmental monitoring, factory automation and medical imaging.
Its products are wide-ranging from relays and semiconductor image sensors to RF and microwave devices, and complete sensing and monitoring systems.
It is expected that, subject to all relevant conditions, the acquisition will be completed in the first half of calendar 2017.
[ad_2]

Source link