[ad_1]

The PI354x-00-BGIZ is the latest addition by Vicor to its 48V Cool-Power ZVS buck regulator portfolio, offering a BGA package option to the existing PI354x-00-LGIZ LGA series.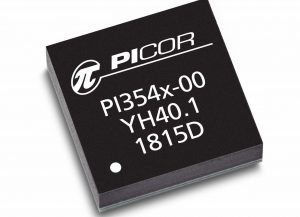 The device's ZVS topology is designed to enable 48V direct to point of load. 
And step-down regulation from a higher voltage source will improve efficiency and reduce I2R losses.
Operating from 36VIN to 60VIN, the PI354x regulates an output voltage ranging from 2.2V to 14V and delivers an output current delivery up to 10A.  
Power delivery can be further increased by using single wire current sharing without any additional components.
[ad_2]

Source link