[ad_1]

Isabella Mascarenhas, Young Professionals Engagement Manager at the IET, one of the world's largest engineering institutions, and Mamta Singhal, former IET WES Young Woman Engineer of the Year winner and toy engineer, have both kindly agreed to join the selection panel for EW BrightSparks.
Find out more about EW BrightSparks »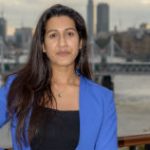 With an international remit, Isabella runs two IET competitions, Present Around the World and the Young Professionals Global Challenge that seek to encourage young innovators to explore their technical knowledge and put it into practice to solve real world issues and enhance their soft skills in the process.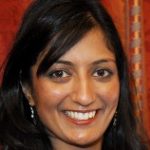 Mamta won the prestigious Women's Engineering Society (WES) prize in 2007 at just 27 years of age and started her engineering career as a creative development engineer for children's toy manufacturer, Hasbro. As her career developed, she went on to enjoy roles at both Mars and Dyson, as well as being shortlisted for ToyNews Women of the Year 2015.
What is EW BrightSparks? We're looking to celebrate the achievements of the most talented young people in the UK electronics industry.
We're on the hunt for the young engineers who are already making a difference in the first years of their working life, or who are still studying but are showing the promise to become the people behind big future innovations in electronics.
We hope we can play a significant role in inspiring and encouraging new entrants to the industry. This is particularly important in the context of the industry's well-publicised skills gap and the efforts of the UK government and other organisations to encourage greater take-up in schools and universities of STEM and engineering-related subjects.
The very first cohort of EW BrightSparks will be revealed in Electronics Weekly in May; with the programme becoming an annual fixture celebrating and highlighting the achievements of the sector's new generation.
The selection panel in full:
Isabella Mascarenhas (IET's Young Professionals Engagement Manager), Mamta Singhal (IET's engineering spokesperson), Tony Fish (co-founder FabLab London), Paul Hide (COO, techUK), Dr Lucy Rogers (science writer and presenter), Lindsley Ruth (CEO, RS Components) and Richard Wilson (editor, Electronics Weekly).
[ad_2]

Source link