[ad_1]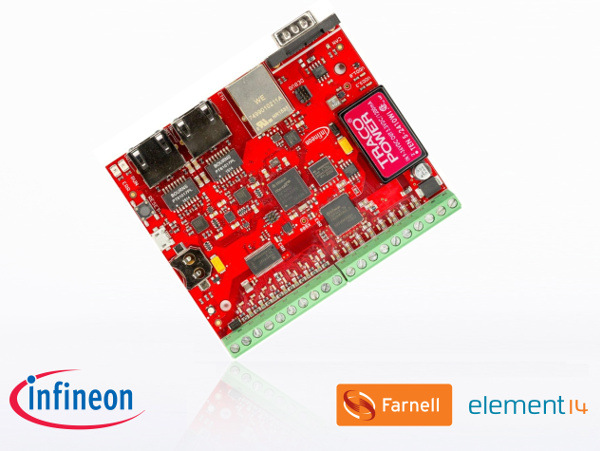 Courtesy of Farnell element14, we have three of the new development boards along with the XMC Link Isolated Debug Probe as prizes, worth over £200.
Note that the deadline for entries is 16 February 2018.
Key features of the Infineon board are:
XMC4800-E196 MCU based on ARM Cortex-M4 at 144 MHz
EtherCAT slave controller, 2 MB flash and 352 KB RAM
OPTIGA Trust E embedded security solution (CC EAL6+)
Real time clock crystal
SPI FRAM (64 kB non-volatile memory)
EtherCAT slave node (2 EtherCAT PHY and RJ45 Jacks)
24 V ISOFACE 8-channel inputs and 8-channel outputs CAN transceiver
CAN transceiver
Terms and conditions are below the form where you have to give your name and address, etc, to Farnell.
Good luck! And stay tuned to ElectronicsWeekly.com for announcement of the winners.
Farnell writes:
The XMC4800 Automation Board V2 is a complete automation kit gateway. It uses Infineon's leading XMC ARM Cortex-M4 microcontroller in combination with Infineon supply, interface, communication and safety products.
[ad_2]

Source link