[ad_1]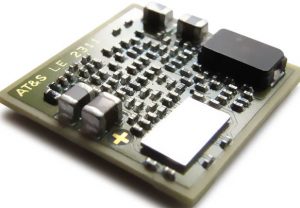 The integrated inverter circuit is designed for +/-400V and 5A operation.
Made from comprises four 350mΩ transistors and six diodes, it fits into 2x3mm and has been demonstrated converting US AC mains to DC.
"The circuit exhibits minimal dynamic losses at very high frequencies," said Fraunhofer. "Compared with conventional converters, multilevel inverters generate less noise during DC/AC conversion. This means that they require smaller output filters. Monolithic integration therefore not only reduces costs, but also makes voltage converters more compact and lightweight."
The test set-up involved 'embedded component packaging', branded ECP, from AT&S of Austria, instead of wire-bonds.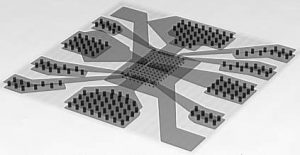 Packaging is important, said Fraunhofer, if lateral components are employed, the source, drain and gate pads are on one side and the back of the die is used for heat dissipation.
With ECP, power components are embedded into the PCB material and can be connected from both sides. The chips are connected directly via low-resistance low-inductance copper-plated micro-vias. For heat dissipation, the rear of the die is also connected by of copper-plated microvias.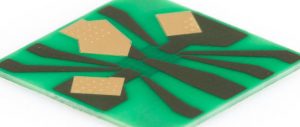 "We are highly impressed with the technology from AT&S and see this mounting technology as opening up entirely new possibilities – particularly also for more complex monolithic integrated GaN power circuits, as used on our multilevel converter chip," said Fraunhofer IAF scientist Richard Reiner. "With a conventional design, we were hardly able to use or evaluate the powerful chip."
At PCIM next week, AT&S can be found in hall 6 stand 323, and Fraunhofer IAF in Hall 7 stand 237
[ad_2]

Source link