[ad_1]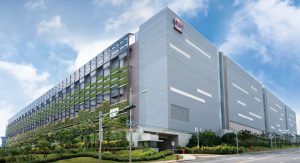 TSMC's 7nm process will be ready for customer tape-outs in Q2, reports Taiwan's Commercial Times
15 companies including Xilinx, Nvidia, Apple and Qualcomm are expected to use the process.
Volume production is slated for 2018.
TSMC has denied reports that it is having yield issues on 10nm and says the process is "totally on track" and will contribute revenues during this quarter – although less than 1% of the company's total Q1 revenues.
7nm is shaping up to be a key node, just as 28nm was, with GloFo going straight to 7nm from 14nm missing out 10nm, and TSMC determined to take uncontested industry process leadership at that node.
[ad_2]

Source link