[ad_1]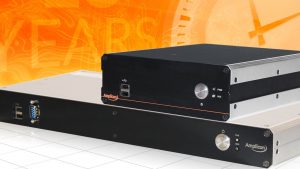 A range of Industrial PC's from Amplicon are Apollo Lake based and powered by the Intel Atom E3950 processor.
A feature of the PCs is a lifecycle of over 15 years.
The Impact-R 1110F and Impact-E 150AL PCs have a power draw of 14-16W. And the E3950 processor provides system scalability.
Designed to be lightweight and rugged, the systems offer a standard operating temperature of 0° to 60° with the option of an extreme range of  -40°to 85°.
Expansion I/O can be customised to suit any application, including additional LAN, USB 3.0, or DIO.
Gavin Chalkley, Industrial Computing product specialist at Amplicon writes:
"We realise it is important to supply reliable systems and solutions that will operate for more than 10 years. The new systems have been designed to last."
[ad_2]

Source link