Update: A new report from Samsung Turkey suggests the Galaxy S8 and other top end phones from the company won't get the Android Oreo update until early 2018.
Android Oreo is the official name of the next version of Google's mega-popular mobile operating system that's available now for select devices. 
In terms of feature highlights, Oreo focuses on speed and efficiency. For many phones updated to Android 8.0, another name for Oreo, boot speeds will be increased as much as two times, as we've personally seen with the Google Pixel. Additionally, the operating system update tackles pesky background activity that  drains your battery and your data plan.
While it's light on visual changes, Oreo packs in some useful design tweaks, like picture-in-picture (PiP) mode for the likes of YouTube, Hangouts and others, as well as notification dots that give you a colorful nudge to check out your notifications.
Head below to read more about the best features coming with the Android Oreo update. But first, check out which phones are compatible with the software.
Not seeing your phone, or the one of your wishlist? Don't fret just yet, as more phones have been confirmed to support the update later this year from the likes of Essential, Huawei, Samsung, Motorola, LG, HMD Global, Sony and more. 
The list of supported devices will undoubtedly grow as the year goes on. Even the newly announced Google Pixel 2 and Pixel 2 XL come with the latest software straight out of the box.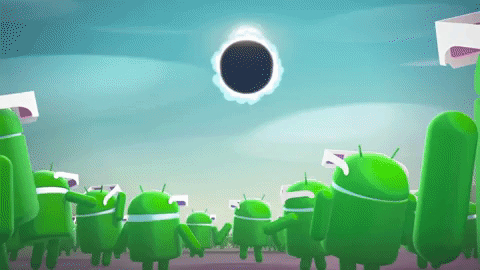 When can I download Android Oreo?
If you don't own a Google Pixel, Google Pixel XL, Nexus 6P or Nexus 5X, the wait for Android Oreo is set to continue. For some phone manufacturers, that could mean a matter of months, while others are much closer. 
Companies are typically quiet on this topic until there's good news to deliver, but rest assured that we'll be updating this page with the latest. 
Google itself has confirmed that the Oreo update will hit devices from many popular manufacturers by the end of the year. And while it doesn't call the particular phones out by name, Google's official statement is as follows:
"Hardware makers including Essential, General Mobile, HMD Global Home of Nokia Phones, Huawei, HTC, Kyocera, LG, Motorola, Samsung, Sharp and Sony are scheduled to launch or upgrade devices to Android 8.0 Oreo "
With that information, we can safely guess that this includes (at the very least) the Essential Phone, the Samsung Galaxy S8, Samsung Galaxy S8 Plus, Samsung Galaxy Note 8, LG G6, LG V30, Sony Xperia XZ Premium and more. Don't see your phone on this list? No need to fret just yet. 
Here are the phones confirmed to get the update.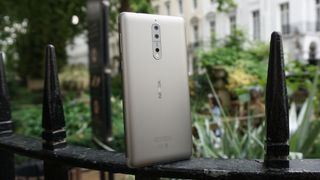 Nokia
We've received official confirmation that Nokia 6, Nokia 5 and Nokia 3 will receive Oreo and soon after we also heard word the Nokia 8 will get the update too.
An actual release date for the Nokia 8 to get Android Oreo is unclear, but the beta of the software is currently 1.3GB big according to a tweet from Juho Sarvikas, Chief Product Officer at HMD Global.
HTC
HTC has confirmed the HTC U11, HTC 10 and HTC U Ultra will all feature Android Oreo at some stage, but exact timings for the update are currently unclear.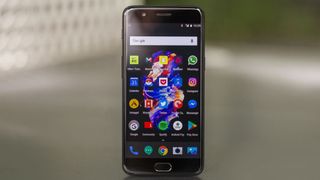 OnePlus
The OnePlus 5 is an obvious candidate, but OnePlus has also confirmed that the OnePlus 3T and OnePlus 3 will receive the update.
Sony
The new Sony Xperia XZ1 and Sony Xperia XZ1 Compact will both run Android Oreo out of the box when they arrive this autumn. 
Additionally, the company is also updating the Sony Xperia X, Sony Xperia X Performance, Sony Xperia XZ, Sony Xperia X Compact, Sony Xperia XZ Premium, Sony Xperia XZs, Sony Xperia XA1, Sony Xperia XA1 Ultra and Sony Xperia XA1 Plus. 
Motorola
Have a Moto phone? The company recently stated that it will start rolling out the update this autumn to the following phones: Moto Z, Moto Z Force, Moto Z2 Force, Moto Z Play, Moto Z2 Play, Moto G5, Moto G5S, Moto G5 Plus, Moto G5S Plus, Moto X4 and Moto G4 Plus.
Previously, the company had promised to update the Moto G4 Plus to Android O software, but made no mention of that handset – or the Moto G4 – in its announcement. While Moto has done right by changing its tune and adding support for the plus-sized budget G4, it appears that the regular G4, as well as the Moto G4 Play, will sit this one out.
We'll be updating this article with the latest Android Oreo release date news as it happens, so be sure to check back and see if your phone is included.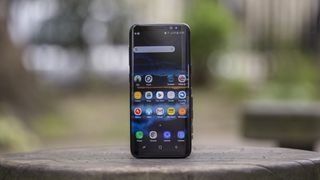 Samsung
Nothing is confirmed for Samsung products yet, but a blog run by Samsung Turkey suggests any products from the company that will be updated will have to wait until early 2018 to see the upgrade land.
We expect to see the Samsung Galaxy S8, Galaxy S8 Plus and Galaxy Note 8 see the update and maybe even the Galaxy S7 and Galaxy S7 Edge too.