[ad_1]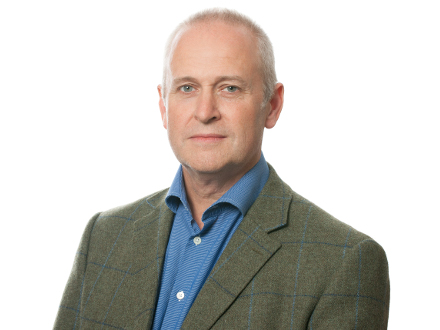 With new processors, radio technology, subsystems, end-to-end security and a cloud-based services platform, ARM is aiming to increase the rate at which IoT scales globally.
"As IoT technologies become more pervasive, it is time for a complete solution that secures data from the sensor to the service," says ARM's Pete Hutton (pictured), " ARM partners shipped a record 15 billion chips last year, many destined for smart embedded applications. The IoT already runs on ARM but the goal now is scale, which we are enabling today through a uniquely comprehensive set of technologies and services built to work together seamlessly."
The ARM ecosystem is the industry's most successful IoT partnership with more than 1,000 members. ARM's latest suite of technologies will further enable the ecosystem with the fastest and most efficient route to secure IoT applications from the chip through to device management in any cloud.
ARM Cortex-M23 and Cortex-M33 are the first embedded processors based on the ARMv8-M architecture, bringing ARM TrustZone to the most constrained IoT nodes.
The majority of the top ten global MCU suppliers have already licensed one or both processors. Lead partners include Analog Devices, Microchip, Nuvoton, NXP, Renesas, Silicon Labs and STMicroelectronics.
· The Cortex-M33 features configuration options including a coprocessor interface, DSP and floating point computation, with increased performance and efficiency relative to Cortex-M3 and Cortex-M4
· The Cortex-M23 takes security to the most constrained devices, building on the standard set by Cortex-M0+ as an ultra-low power microprocessor in a tiny footprint
· The new Cortex-M processors are backwards compatible with ARMv6-M and ARMv7-M architectures for direct and fast porting, accelerating product development
· TrustZone CryptoCell-312 fortifies the SoC with a rich set of security features protecting the authenticity, integrity and confidentiality of code and data.
Silicon design teams can reduce their time to market and target multiple IoT applications with a new range of ARM system IP optimized for the latest Cortex-M processors.
· ARM CoreLink SIE-200 is already licensed by ARM silicon partners and provides the interconnects and controllers that extend TrustZone to the system
· ARM CoreLink SSE-200 IoT subsystem reduces time to market by 6-12 months by integrating Cortex-M33, CryptoCell and Cordio radio along with software drivers, secure libraries, protocol stack and mbed OS.
Connectivity is enhanced by next-generation ARM Cordio radio IP with Bluetooth 5 and 802.15.4-based standards ZigBee and Thread.
Developers can choose from a standard radio implementation across a range of process nodes from multiple foundries. The Cordio architecture supports ARM and third-party RF.
· Next-generation Bluetooth 5 enables faster data rates and extends ranges within existing ultra-low-power envelopes
· 802.15.4 helps to ensure compatibility within the expanding ZigBee and Thread device market
· Bluetooth and 802.15.4-based standards can be implemented individually or together
· Complete and qualified single-source solution from RF to stack, all designed in conjunction with ARM processor and system IP.
The ARM mbed IoT Device Platform has been expanded to include mbed Cloud, a new standards and cloud-based SaaS solution for secure IoT device management. Through mbed Cloud, OEMs can:
· Simplify connection, provisioning, updating and securing of devices across complex networks
· Enable faster scaling, productivity and time to market, allowing developers to use any device on any cloud
· Enhance device-side capabilities with mbed OS 5, supported by a global community of 200,000 developers and more than 1 million device builds per month.
The development and implementation of SoCs based on the latest Cortex-M processors can be accelerated with Artisan IoT POP IP now available for TSMC 40ULP process technology. ARM Artisan IoT POP IP is vital in enabling low-power designs and optimizing for IoT applications through:
· Innovative logic and memory architecture features to maximize performance while minimizing area and dynamic power
· Silicon-proven physical IP that works seamlessly with Cortex-M33
· Seamless integration with CoreLink SSE-200 IoT subsystem to ease the challenge of implementing low-power designs
[ad_2]

Source link