[ad_1]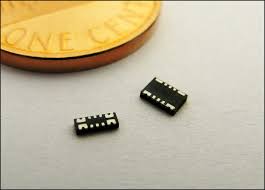 Avnet will be Silego's only global distributor, serving  as Silego's sole demand creation distributor in the Americas and Europe and will bolster Silego's current regional distributor network in Japan, Korea, Taiwan and China.
Silego's Configurable Mixed-signal ICs (CMICs), use nonvolatile memory to configure and integrate analogue, digital logic and power functions, enabling design engineers to reduce power, cost, size and time to market.
Since the introduction  CMICs, Silego has developed five generations of CMIC silicon and design tools and sold over 2.7 billion units.
"The phenomenal demand for devices like smartphones, tablets, wearables and IoT-enabled solutions has compounded designers' long-standing mandate for 'smaller, faster, cheaper,'" says Avnet's Lynn Torrel.
[ad_2]

Source link