[ad_1]

Step forward Saar Drimer, a talented designer, who agreed to customise and create the BrightSparks trophies. A distinctively unique 'supra-component' of the awards ceremony!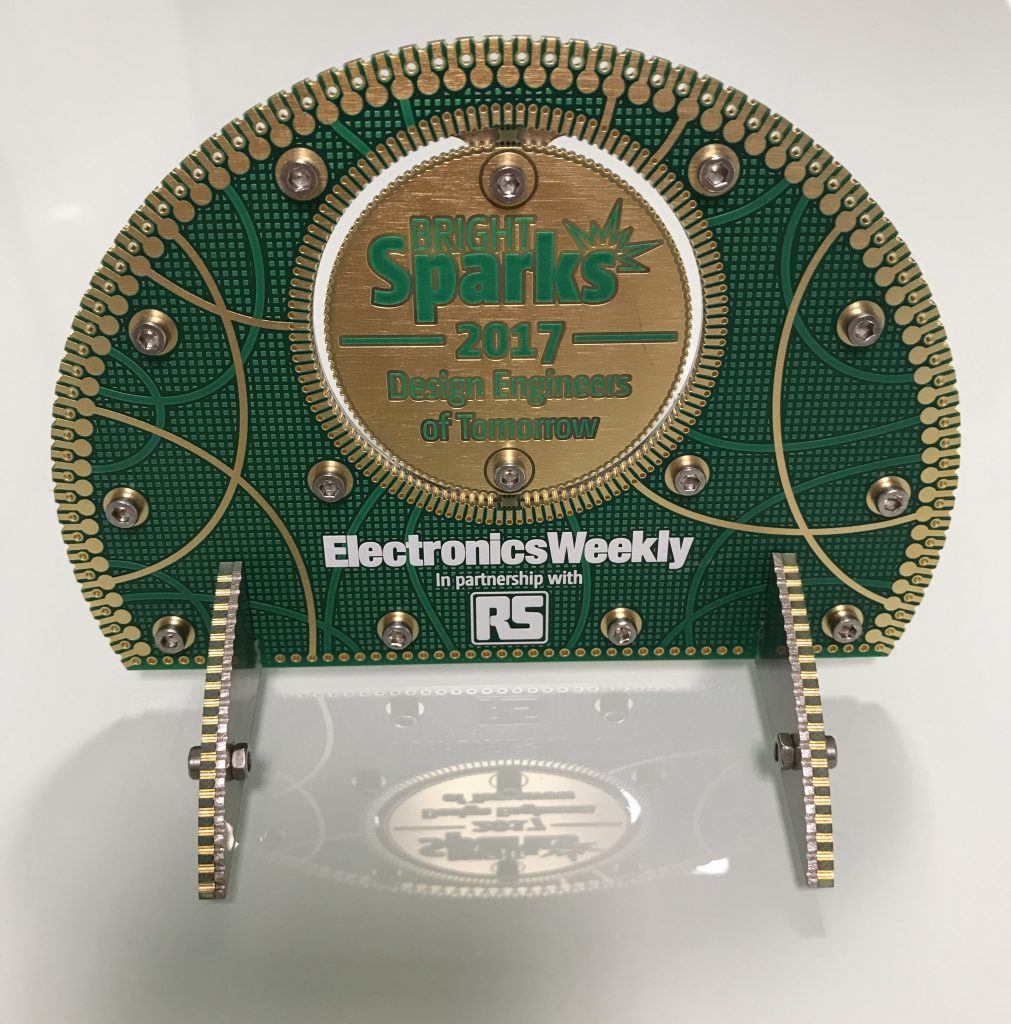 The trophies were certainly well received on the day. Comments we overheard were very positive – for example "very cool" – but we particularly liked: "Giving engineers something they can take apart or pimp – cool".
"My challenge for this project was to create an object that is least likely to end up in a drawer," explained Saar.

"To that end, the trophy I designed is made of materials that are relevant to an engineer's work – circuit board and metal – so that it fits naturally on an engineer's desk. I would like the uniqueness of the trophy to inspire and attract conversation about creativity in our discipline."
Based in East London, Saar relishes the design task.
"I create unique experiences with electronics through a design process that combines form and function, both having equal importance. I make these designs, for example, for clients at Boldport and for members of the Boldport Club."
You can also check out some of the preliminary designs Saar progressed through. For example, a physical mock-up and some sketches. See below. An interesting view into the creative process.
See also: The EW BrightSparks class of 2017 honoured at Houses of Parliament
[ad_2]

Source link