[ad_1]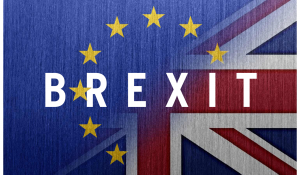 Now it is saying that two in five UK companies plan to recruit more staff in 2017.
The CBI-Pertemps Network Group Employment Trends Survey found that 41% of companies expected to increase their workforce in 2017, while 44% anticipated no change to recruitment plans. Only 13% expected their workforce to be smaller by the end of next year.
The survey, of 353 companies employing nearly 1.2 million people, found that growth in permanent jobs would also outstrip temporary recruitment for the fourth year running.
"In the midst of uncertainty, they are just cracking on and keeping things moving," says CBI deputry director-general Josh Hardie, "so we start in a positive place."
The survey, was carried out between August and September. It found that while the pace of hiring had slowed from a balance of 30% in last year's survey, there were still 28% more companies that expected to add employees than to shed them, continuing the optimistic balance of above 20% since 2011.
The findings echo a recent study by Manpower, which found that companies were more optimistic about hiring for the next three months than at any time in past three years.
Government employment figures show unemployment at 4.8% – an 11 year low.
The CBI survey showed that half of UK companies expect the UK to become a less attractive a place to invest or do business for the next five years. The balance of respondents expecting the UK to be a more attractive place by 2021 dropped from +16 per cent last year to a negative balance of -21 per cent this year.
"The government should build on the positive moves it has already made to dispel uncertainty by drawing up plans for a smooth transition, giving firms both the time to adapt to new regulations and the confidence to invest beyond 2019," says Hardie.
[ad_2]

Source link